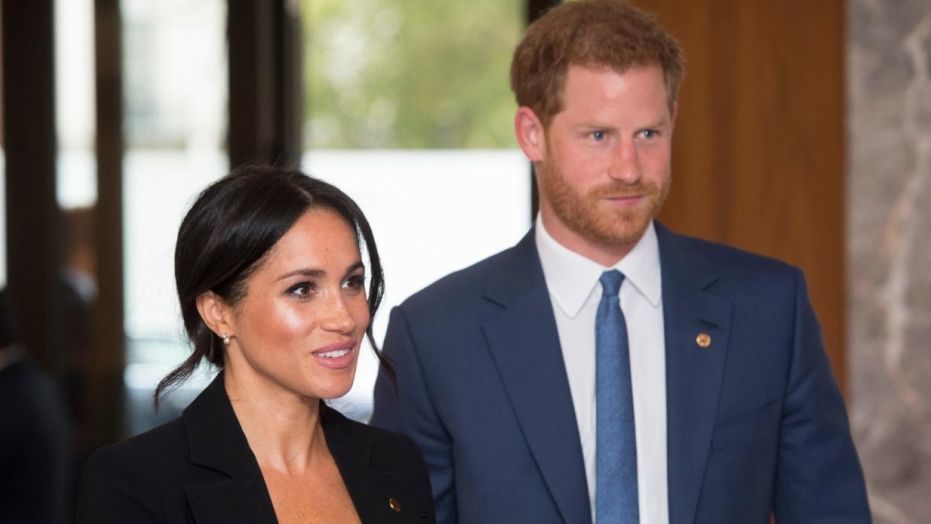 It looks like Prince Harry and his nigger wife Meghan Markle have already become to much of a problem inside the British royal family. There's all sorts of reports detailing how Markle has been abusive towards staff and not gotten along with other royals. Hilariously, it looks like they're going to be moving permanently to Africa. What a great idea this is!
Will the Royal Family send Prince Harry and Meghan Markle to live and work and Africa after their baby is born?

The Sunday Times, one of Britain's most trusted newspapers, is reporting that Harry's advisers have been working on plans to establish a "bespoke" role for him and his wife abroad that would "combine some work on behalf of the Commonwealth along with charity work and a role promoting Britain." The news comes as Harry and Meghan are expected to announce the birth of their first child any day now.

"Discussions are at an early stage, but the plan is to find a new way of using their soft power abilities, most likely in Africa," a source told the outlet.

Buckingham Palace has not denied the report. It said in a statement, "Any future plans for the Duke and Duchess are speculative at this stage. No decisions have been taken about future roles. The Duke will continue to fulfill his role as Commonwealth Youth Ambassador."
Reportedly, Prince William's wife Kate Middleton and Markle both hate each other. The whole situation has caused a rift between William and Harry. This rift might very well be the real reason that they're looking at this move to Africa.
Of course, we all knew this was going to happen. Markle is a 30-something mixed-race nigger who already went through a divorce. She's pretty much hit the wall already. She's not even wife material let alone wife material for a British royal.
Harry was totally insane for choosing her out of all people to be his wife. As a British royal, he could have landed almost any attractive young White woman he wanted and he chose this old nigger sperm toilet to have a nigger child with.
What a fiasco the whole thing is. I guess it is only fitting that they would go to Africa. Markle being of actual African blood is definitely more suited to living in the jungle than she is inside the halls of a British royal palace. I support this move. Good riddance to them. May they stay in Africa forever.