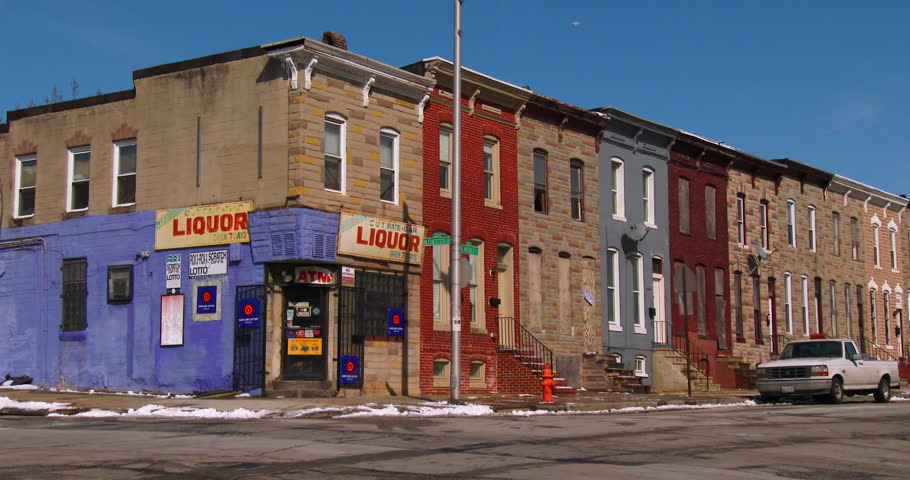 Donald Trump is again being called a "racist" for accurately describing the nigger shithole known as Baltimore as a "rodent infested mess."
Rep, Elijah Cummings has been a brutal bully, shouting and screaming at the great men & women of Border Patrol about conditions at the Southern Border, when actually his Baltimore district is FAR WORSE and more dangerous. His district is considered the Worst in the USA……

— Donald J. Trump (@realDonaldTrump) July 27, 2019
….As proven last week during a Congressional tour, the Border is clean, efficient & well run, just very crowded. Cumming District is a disgusting, rat and rodent infested mess. If he spent more time in Baltimore, maybe he could help clean up this very dangerous & filthy place

— Donald J. Trump (@realDonaldTrump) July 27, 2019
Why is so much money sent to the Elijah Cummings district when it is considered the worst run and most dangerous anywhere in the United States. No human being would want to live there. Where is all this money going? How much is stolen? Investigate this corrupt mess immediately!

— Donald J. Trump (@realDonaldTrump) July 27, 2019
Elijah Cummings spends all of his time trying to hurt innocent people through "Oversight." He does NOTHING for his very poor, very dangerous and very badly run district! Take a look…. #BlacksForTrump2020 https://t.co/seNVESZUht

— Donald J. Trump (@realDonaldTrump) July 27, 2019
.@RepCummings, why don't you focus on your district!? pic.twitter.com/F3Ej0Z21PZ

— Donald J. Trump (@realDonaldTrump) July 28, 2019
.@RepCummings — your district! https://t.co/JV4SF8ykCT

— Donald J. Trump (@realDonaldTrump) July 28, 2019
So sad that Elijah Cummings has been able to do so little for the people of Baltimore. Statistically, Baltimore ranks last in almost every major category. Cummings has done nothing but milk Baltimore dry, but the public is getting wise to the bad job that he is doing!

— Donald J. Trump (@realDonaldTrump) July 28, 2019
Someone please explain to Nancy Pelosi, who was recently called racist by those in her own party, that there is nothing wrong with bringing out the very obvious fact that Congressman Elijah Cummings has done a very poor job for his district and the City of Baltimore. Just take…

— Donald J. Trump (@realDonaldTrump) July 28, 2019
….a look, the facts speak far louder than words! The Democrats always play the Race Card, when in fact they have done so little for our Nation's great African American people. Now, lowest unemployment in U.S. history, and only getting better. Elijah Cummings has failed badly!

— Donald J. Trump (@realDonaldTrump) July 28, 2019
"Elijah Cummings has had his chance to address it (crime & conditions in Baltimore) for decades, and he hasn't gotten it done." @PeteHegseth @foxandfriends How can he get it done when he just wants to use his Oversight Committee to hurt innocent people and divide our Country!

— Donald J. Trump (@realDonaldTrump) July 28, 2019
You can call it whatever the hell you want, but Trump is only stating facts. Baltimore is a dump and the low IQ nigger who represents them named Elijah Cummings hasn't done shit for them.
The only thing Trump isn't saying here is that the reason why Baltimore is such a "rodent infested mess" is because niggers are the majority population of the city. Wherever you have niggers you have dysfunction, crime and rodents. They turn every place they go into Africa.
Baltimore is just one example. Detroit is another. The list goes on and on. So if you don't want your city to turn into a shithole, you need to ensure there are no niggers in said city. It is sound logic.