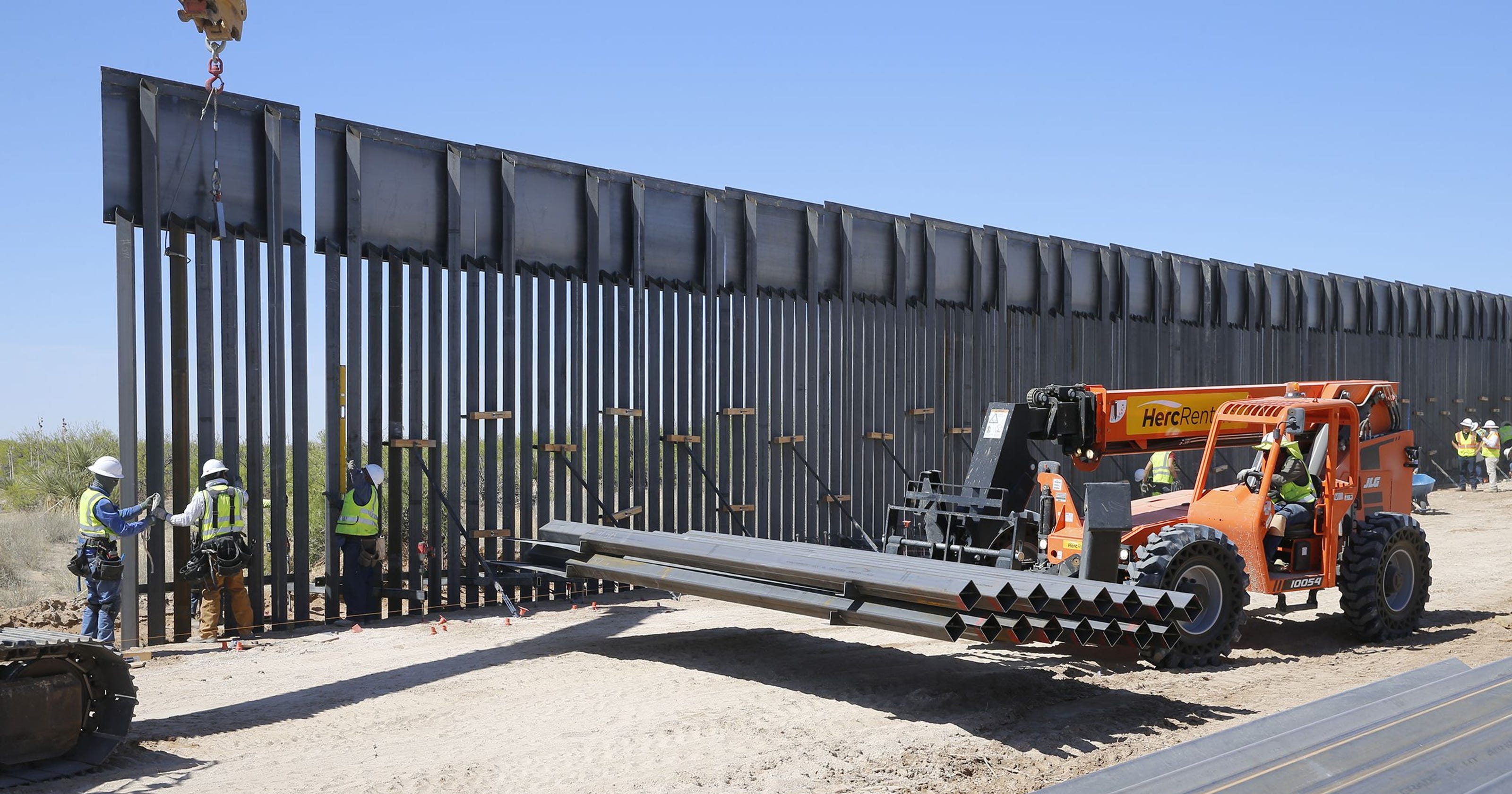 It looks like we are starting to see some things happen with Donald Trump's promised border wall.
AP:
Work crews in Arizona and New Mexico forged ahead Friday with construction of taller border fencing funded through a national emergency declaration by President Donald Trump.

The work on his hallmark campaign promise involves mostly replacement fencing along a 46-mile stretch of desert west of Santa Teresa, New Mexico, and on 2 miles of Organ Pipe Cactus National Monument in Arizona.

At the New Mexico site, about 20 workers placed rebar frames for concrete footers along the path of the wall. A 50-foot crane towered over the site, standing out on the treeless brushland and cracked washes that stretch for miles in every direction.

Workers broke ground between Columbus and Santa Teresa — small towns near ports of entry along the border between New Mexico and the state of Chihuahua, Mexico.

In Arizona, crews were installing 30-foot (9-meter) steel fencing to replace older barriers next to a border crossing known as Lukeville Port of Entry.

Both projects are being funded with money initially allocated to the Defense Department that was redirected by Trump's executive order.

Use of the money was previously frozen by lower courts while a lawsuit proceeded. Last month, however, the U.S. Supreme Court cleared the way for the use of about $2.5 billion.
I've been critical of Trump for not making all that much progress on the border wall, but it looks like we're starting to see some tangible progress. The $2.5 billion in emergency funding is being put to use and you can build a good amount of wall with that money.
And sure, much of what we are seeing here are replacement barriers, but many of the previous barriers were ineffective and no different than there being nothing in place at all. So this is a welcome upgrade. It is certainly much more difficult for any invaders to enter the United States with some of this new barrier infrastructure in place.
It also looks like Trump has gotten better control over the border. The combination of summer desert heat and the Mexican military stepping in after Trump threatened tariffs seems to have helped.
There's still much more to do though. There have not been mass roundups of the millions of illegal aliens that are here. And where's action on birthright citizenship?
Get these things done Mr. President!