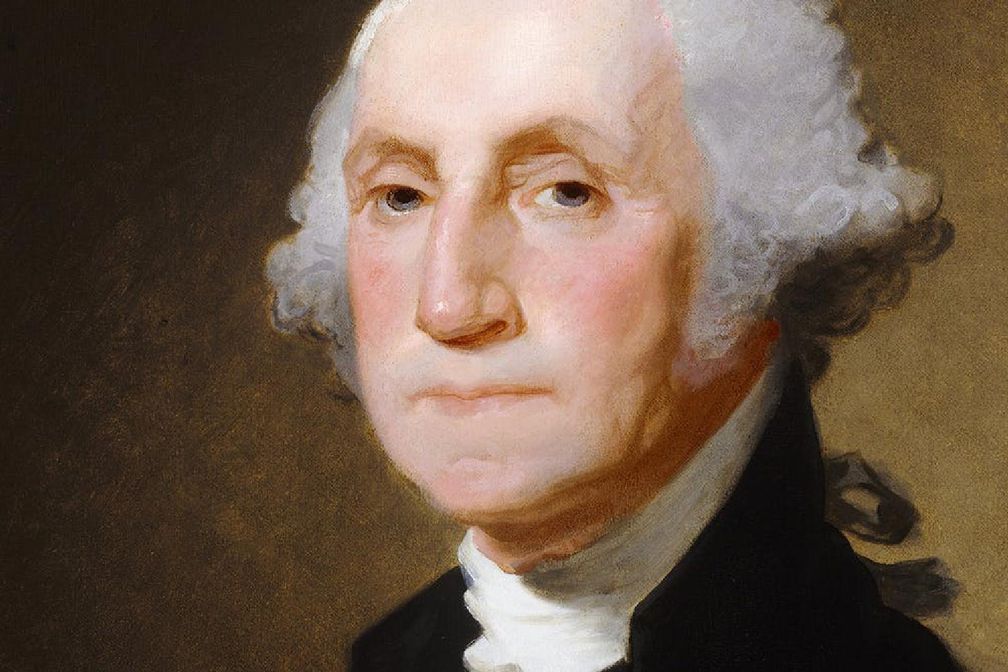 The Jews and their Marxist allies are attempting to destroy and erase historical references of the White men who founded America. This is just another example of this phenomenon.
AP:
San Francisco will spend up to $600,000 to paint over historical artwork at a public school depicting the life of George Washington, a mural once seen as educational and innovative but now criticized as racist and degrading for its depiction of black and Native American people.

The "Life of Washington" was painted by Victor Arnautoff, one of the foremost muralists in the San Francisco area during the Depression. The San Francisco School Board's decision to paint over the 83-year-old mural is prompting some to worry that other artwork from the so-called New Deal era could face a similar fate because of changing sensitivities.

In addition to depicting Washington as a soldier, surveyor and statesman, the 13-panel, 1,600-sqaure foot mural at George Washington High School contains images of white pioneers standing over the body of a Native American and slaves working at Washington's Mount Vernon estate in Virginia.

The board's decision last week comes at a time when the legacies of Washington and other historical figures who owned slaves are being re-examined. Some cities have changed the names of streets and buildings named after slave owners.
They are just saying that random things associated with the founding fathers are racist and must be removed because they cause hurt feelings.
Here's a picture of the mural. There is nothing remotely offensive about it. But what's even more hilarious is how the painter of the mural Victor Arnautoff was an actual Communist.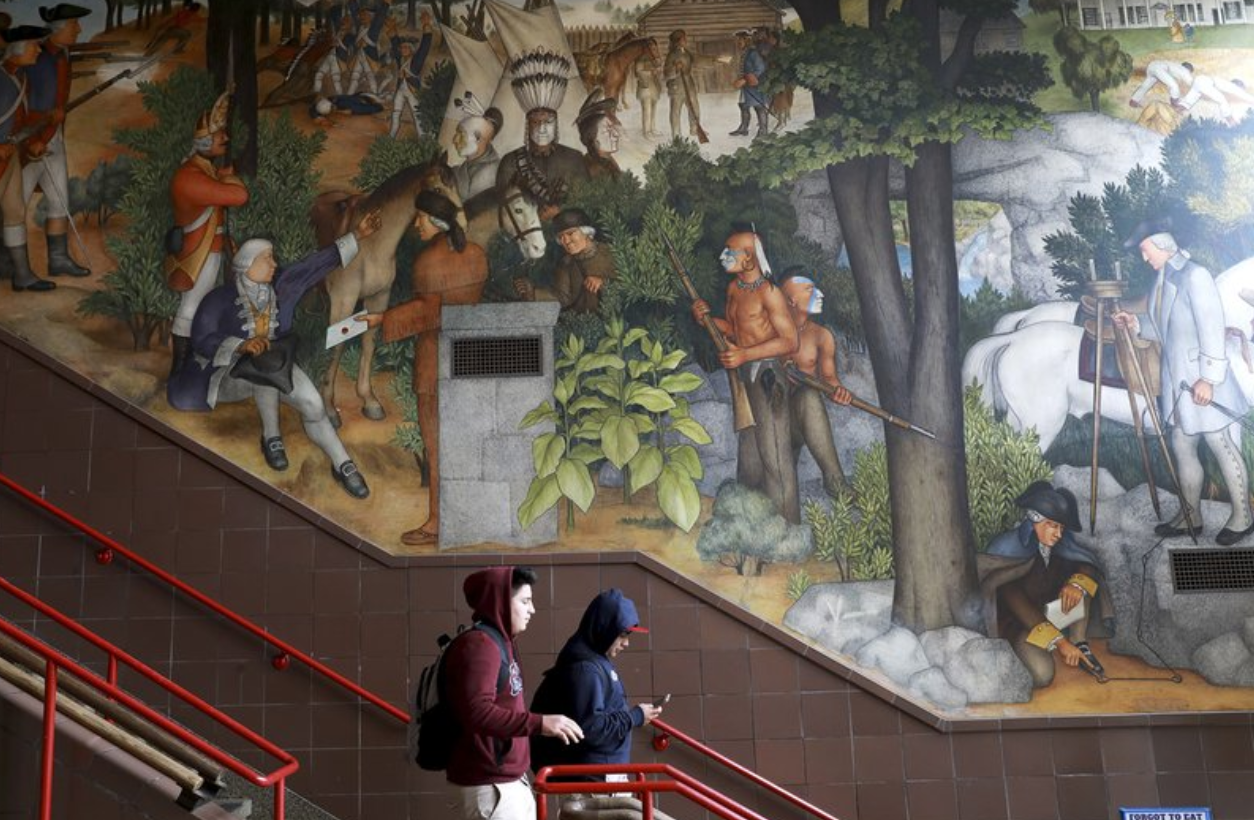 So they're basically saying that a mural depicting George Washington painted by an actual Communist is against the rules of modern day political correctness. They would erase all references to the founding fathers if they could. That's how insane these people are and it's only going to get worse if something is not done about them.