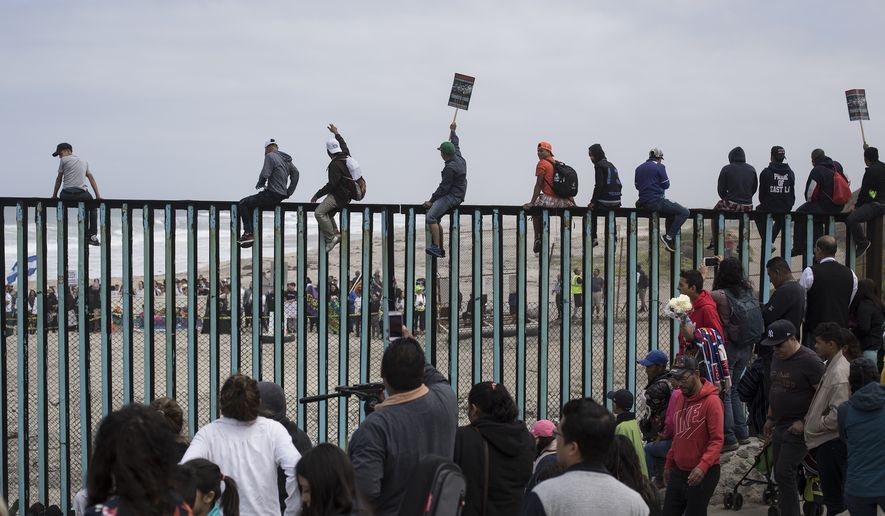 Has Donald Trump finally done something positive on this invasion problem? I'm skeptical, but at least this sounds good.
More than 10,000 asylum seekers have been returned to Mexico by U.S. authorities to await court hearings as the Trump administration prepares for the immediate expansion of the controversial practice — known as "Remain in Mexico" — along the entire southern border.

Under the Department of Homeland Security (DHS) policy, approximately 10,393 Central American migrants have been returned to Mexico as their cases are processed in American immigration courts, a Mexican government official at the National Institute of Migration, which oversees migration in the country, told CBS News.

The latest benchmark of people returned under the policy — which is being challenged in court — comes as the Trump administration and the government of Mexican President Andrés Manuel López Obrador reached a deal late Friday to curb migration from Central America after days of tense negotiations stemming from President Trump's threat to impose tariffs on Mexican goods.
Yeah sure, it is only 10,000 people being sent back to Mexico and it is just a minor victory but hopefully this will be the start of Trump rolling out more effective policies to deal with this invasion.
At the very least it shows that he isn't entirely tone deaf to the criticism. Clearly, he has failed on numerous fronts as this invasion situation has gotten entirely out of control. There are projections of over 1 million invaders flooding into America this year alone if this continues. He's lost support from much of his base because of his inability to deal with the problem adequately.
People like us were responsible for getting Trump elected because from a rhetorical standpoint he was the strongest candidate on immigration. We were willing to put all the other bullshit aside if he could just deal with this singular issue of importance.
If he doesn't solve this problem or at least make significant progress on this over the next several months, he is going to have a very difficult time getting re-elected. There is no way that he does not know this.
So with this and the recent deal with Mexico, maybe he's found a round about way to solve the problem. I'm still very pessimistic, but sending 10,000 invaders back to Mexico is definitely not a bad thing.