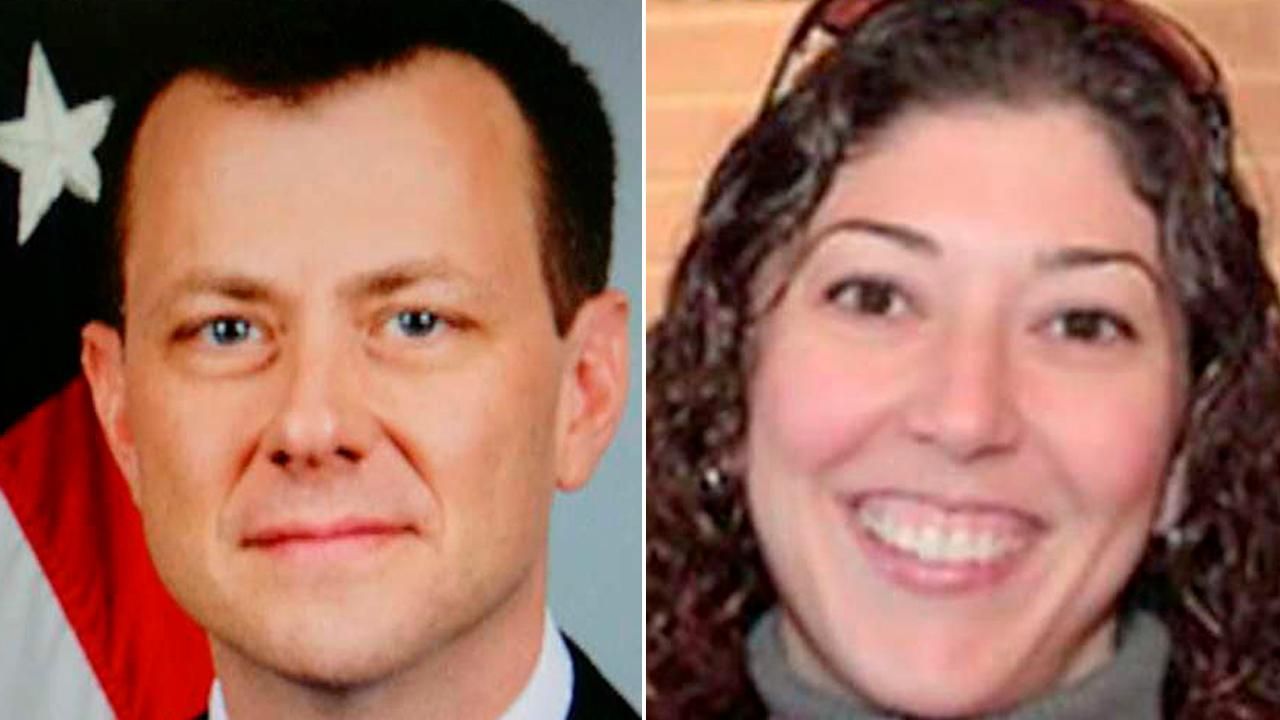 Thanks to texts from Lisa Page and Peter Strzok, it has become clear that a counter-intelligence operation was conducted against Donald Trump's presidential campaign starting in late 2015.
Trump took to Twitter to comment on it.
Wow, Strzok-Page, the incompetent & corrupt FBI lovers, have texts referring to a counter-intelligence operation into the Trump Campaign dating way back to December, 2015. SPYGATE is in full force! Is the Mainstream Media interested yet? Big stuff!

— Donald J. Trump (@realDonaldTrump) June 6, 2018
Great interview by @LouDobbs with Chris Farrell of Judicial Watch concerning the governments counter-intelligence operation into the Trump Campaign. SPYGATE at the highest level. Who would believe?

— Donald J. Trump (@realDonaldTrump) June 6, 2018
Chris Farrell, Judicial Watch. "They were running an operation to undermine a candidate for President of the U.S. These are all violations of law. This is intelligence tradecraft to steer an election. There's nothing more grave when it comes to abuse of our intelligence system…

— Donald J. Trump (@realDonaldTrump) June 6, 2018
…This is a level of criminality beyond the pale. This is such a grave abuse of power and authority, it's like nothing else we've seen in our history. This makes the Nixon Watergate burglary look like keystone cop stuff

— Donald J. Trump (@realDonaldTrump) June 6, 2018
And as this story is breaking, there are reports stating that former Deputy Director of the FBI Andrew McCabe is asking for immunity in exchange for testimony.
Former FBI Deputy Director Andrew McCabe is seeking legal immunity in exchange for his testimony on the agency's handling of the investigation into former Secretary of State Hillary Clinton's use of a private email server.

A lawyer for McCabe wrote to Senate Judiciary Chairman Chuck Grassley (R-Iowa) on Tuesday seeking a guarantee of immunity for McCabe's testimony before the panel, writing that the former FBI official would plead the Fifth if prompted to testify otherwise, CNN reported.

"Mr. McCabe is willing to testify, but because of the criminal referral, he must be afforded suitable legal protection," McCabe attorney Michael Bromwich wrote to Grassley, according to CNN.
It's possible that McCabe might blow this whole thing wide open. But even if he doesn't, all this stuff is out in the public now. This conspiracy to hoax a conspiracy against Trump is becoming ridiculously obvious.
And conveniently the Inspector General's report about how the Hillary Clinton email investigation was handled is being slow walked by the Jew in charge of that office.
What is taking so long with the Inspector General's Report on Crooked Hillary and Slippery James Comey. Numerous delays. Hope Report is not being changed and made weaker! There are so many horrible things to tell, the public has the right to know. Transparency!

— Donald J. Trump (@realDonaldTrump) June 5, 2018
There needs to be a real investigation into all of this. All of these people involved must be held accountable. This is one of the most insane things to ever happen in the history of the country. Where the hell is Jeff Sessions?