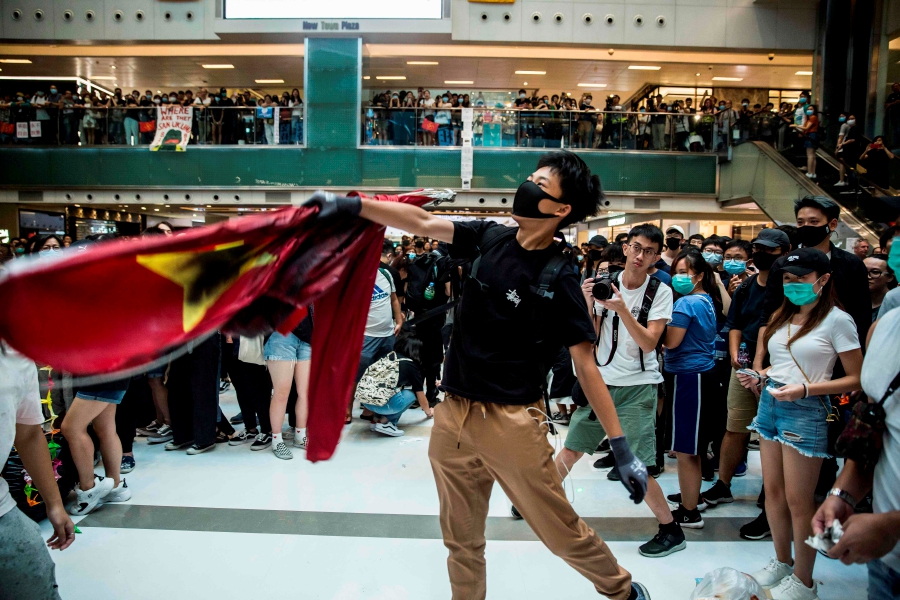 The riots in Hong Kong that have been backed by the CIA and the United States State Department are continuing.
Some of them were just caught on video burning the Chinese flag and ransacking a mall.
Hong Kong police fired tear gas on Sunday to break up pro-democracy protesters who trashed fittings at a railway station and shopping mall, the latest confrontation in more than three months of often violent unrest.

It was the biggest of several clashes across the Chinese-ruled city, most taking place in or near Mass Transit Railway (MTR) stations, now a familiar target of attack.

Hundreds of protesters, young and old, had gathered in the New Town Plaza in the New Territories town of Sha Tin, chanting: "Fight for freedom" and "Liberate Hong Kong."
How are these people different than anti-fascists? They are committing crimes and acts of terrorism in order to allegedly bring American freedom and democracy to Hong Kong which is just a code phrase for Jewish enslavement.
I would have no problem if the Chinese government were to send in military forces and just started shooting and executing these people. In fact, I would find it very funny if they did that.