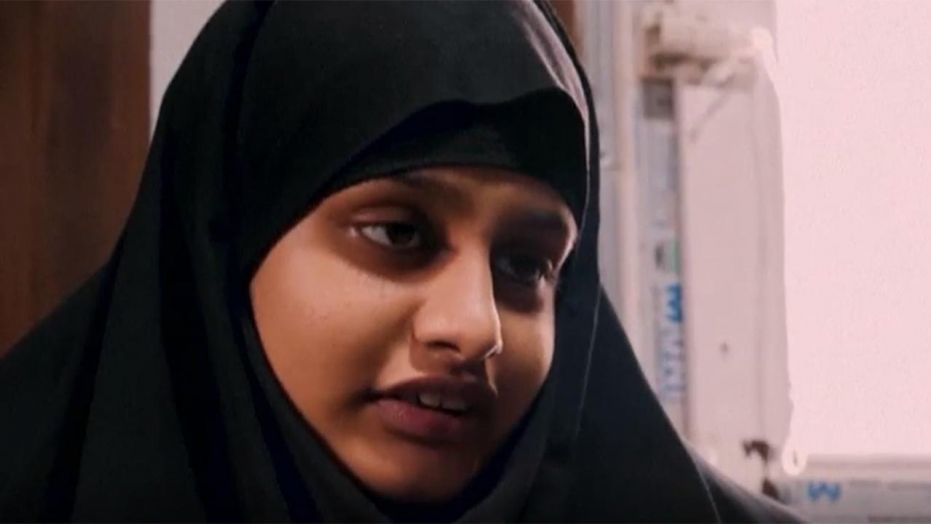 So a Moslem girl from the United Kingdom decided to join the Islamic State and now the British government is being blamed because her baby died in a camp.
A decision by Britain to strip a teenage girl of her citizenship after she joined Islamic State in Syria was described as a "stain on the conscience" of the government on Saturday after her three-week old baby died.

Shamima Begum was stripped of her citizenship on security grounds last month, leaving her in a detention camp in Syria where her baby died, the third of the 19-year-old's infant children to die since she traveled to Syria in 2015.

The opposition Labour party said the move to leave an innocent child in a refugee camp, where infant mortality rates are high, was morally reprehensible. A lawmaker in the ruling Conservative party said it smacked of populism over principle.

"The tragic death of Shamima Begum's baby, Jarrah, is a stain on the conscience of this government," Diane Abbott, the opposition home affairs spokeswoman said.

"The Home Secretary (interior minister) failed this British child and he has a lot to answer for."

Found in a refugee camp in February, an unrepentant Begum sparked a debate in Britain and other European capitals as to whether a teenager with a jihadist fighter's child should be left in a war zone to fend for herself.
This is insane. The bitch chose to leave the UK and join ISIS. The British government in response, rightly stripped her of British citizenship for security reasons. Why should we give a fuck if her baby died? If they allowed her to come back to the UK, she'd be with a child who would likely grow up to be an Islamic terrorist.
The fact that there is even a debate on whether or not the UK should allow anybody associated from ISIS enter the country is ridiculous. It's bad enough that the UK already has large pockets of Moslems occupying significant portions of the country. Look at Birmingham for example. It's been overrun by these terrorist camel humpers and if this continues, the UK will be no more.