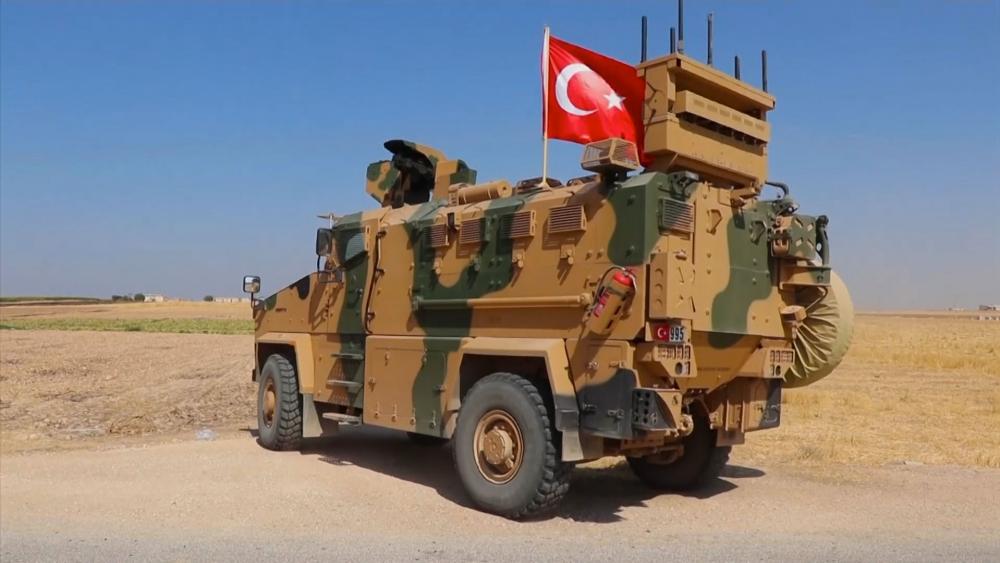 Everybody in the kike-controlled media is crying about the Turks launching a military campaign against the Kurds after the orange man announced that American troops were pulling out of the region.
NPR:
Turkish forces began crossing the Syrian border on Wednesday, launching an operation in Kurdish-dominated areas of the country's north, President Recep Tayyip Erdogan announced.

The Turkish offensive jeopardizes Kurdish-led forces who have been a key U.S. ally in the bloody fight against ISIS. Turkey says those same forces are linked to militant groups who stage attacks in a separatist movement against the Turkish government.

Late Sunday, the White House abruptly announced it was pulling troops away from the border and that Turkey planned to launched an offensive — a major shift in U.S. policy that followed a phone call between President Trump and Erdogan. Senior officials have said they were not consulted or informed about the change.
The American presence in the region was never about the Kurds. It was about protecting Israel and the Jews.
So good on the orange man for removing troops from the region. Let the Jews and their shill politicians cry about this. If they love the Kurds so much than the Jews are more than welcome to spill their own blood defending them.