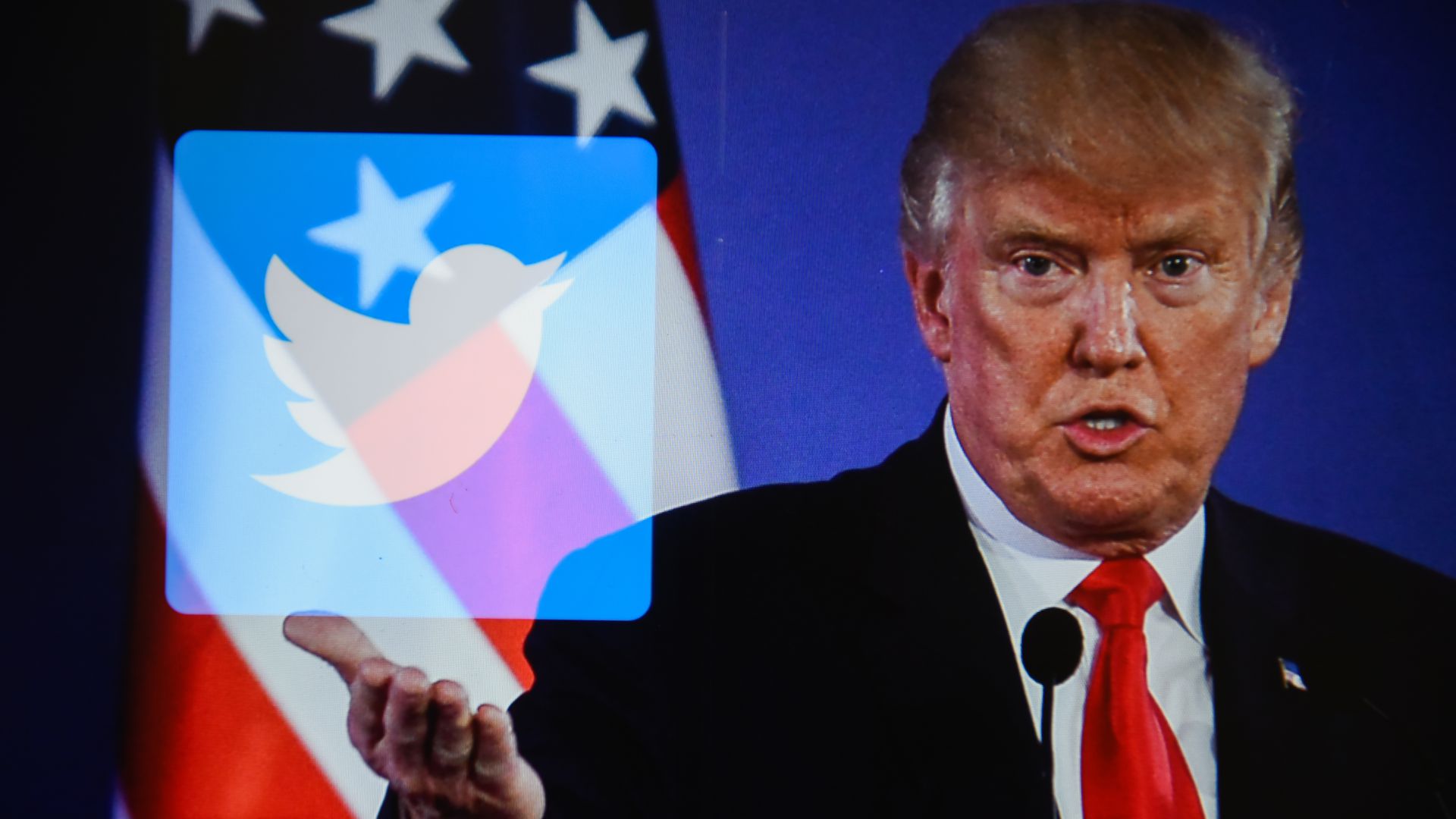 Yesterday, Donald Trump put out a bunch of tweets about all the social media censorship that's been going on. He even re-tweeted people like Paul Joseph Watson and Lauren Southern. But ultimately, he just said that none of this was fair and that he was "monitoring" the situation.
How can it be possible that James Woods (and many others), a strong but responsible Conservative Voice, is banned from Twitter? Social Media & Fake News Media, together with their partner, the Democrat Party, have no idea the problems they are causing for themselves. VERY UNFAIR!

— Donald J. Trump (@realDonaldTrump) May 4, 2019
So surprised to see Conservative thinkers like James Woods banned from Twitter, and Paul Watson banned from Facebook! https://t.co/eHX3Z5CMXb

— Donald J. Trump (@realDonaldTrump) May 3, 2019
The wonderful Diamond and Silk have been treated so horribly by Facebook. They work so hard and what has been done to them is very sad – and we're looking into. It's getting worse and worse for Conservatives on social media!

— Donald J. Trump (@realDonaldTrump) May 3, 2019
I am continuing to monitor the censorship of AMERICAN CITIZENS on social media platforms. This is the United States of America — and we have what's known as FREEDOM OF SPEECH! We are monitoring and watching, closely!!

— Donald J. Trump (@realDonaldTrump) May 3, 2019
We've talked about this before. This is code for him saying that he's just going to tweet about it but not do anything about it. And let's face facts, everyone is well aware of the problem. The problem is that he refuses to do anything to address it.
Here's what he re-tweeted.
"Dangerous".

My opinions?

Or giving a handful of giant partisan corporations the power to decide who has free speech?

You decide.https://t.co/cTCoLs0Op2

— Paul Joseph Watson (@PrisonPlanet) May 2, 2019
So James Woods was kicked off Twitter for quoting Ralph Waldo Emerson…but @TalbertSwan the racist fake man of God, that's SUPPOSED to be permanently banned for hate speech is back on? What have you to say @jack @Twitter ?https://t.co/SqXu8xWhQV

— Mindy Robinson 🇺🇸 (@iheartmindy) April 30, 2019
Lmao at establishment conservatives who think they won't be labeled the new "dangerous" / "extremist" voices when those to the right of them are all banned. Good luck with that one guys 👌🏻

— Lauren Southern (@Lauren_Southern) May 3, 2019
Those suggesting Facebook can ban anyone for any reason because they are a private company do not understand the platform/publisher distinction or the special legal protections afforded the former.

— Jeremy Boreing (@JeremyDBoreing) May 3, 2019
When did we decide, as Americans, that it's ok fo govt & 3d parties to censor/ curate our info? That we cannot be trusted with unfiltered info? That we shd only be able to find info that *they* tell us is true on matters that are opinion or in legitimate dispute? #SlipperySlope

— Sharyl Attkisson🕵️‍♂️ (@SharylAttkisson) May 4, 2019
When did we quit teaching/understanding that free speech means protecting the distasteful, lest we open the door for govt/3d parties to decide that whatever they oppose is "distasteful" and therefore to be banned? #SlipperySlope

— Sharyl Attkisson🕵️‍♂️ (@SharylAttkisson) May 4, 2019
The support for me has been incredible. This could actually lead to some genuine change. Keep up the pressure. Don't let it rest.

— Paul Joseph Watson (@PrisonPlanet) May 4, 2019
None of these people Trump re-tweeted including Watson and Southern were vocally supporting our free speech when the big shut down happened post-Charlottesville. Not substantively at least. Watson may have sent out a tweet or two questioning it, but neither him nor his buddy Alex Jones were raising a huge stink about it. They only started raising a big stink about tech censorship when the ban hammer started coming down on them.
Ultimately though, I no longer expect Trump to do anything significant against big tech. It looks like he's just going to keep sending out tweets while doing nothing against these parasitical tech monopolies. So all he's doing right now is giving people false hope.
It's a shame, because if Trump really went after these tech companies and forced them to let all of us back on, he'd probably gain a good amount of support back.