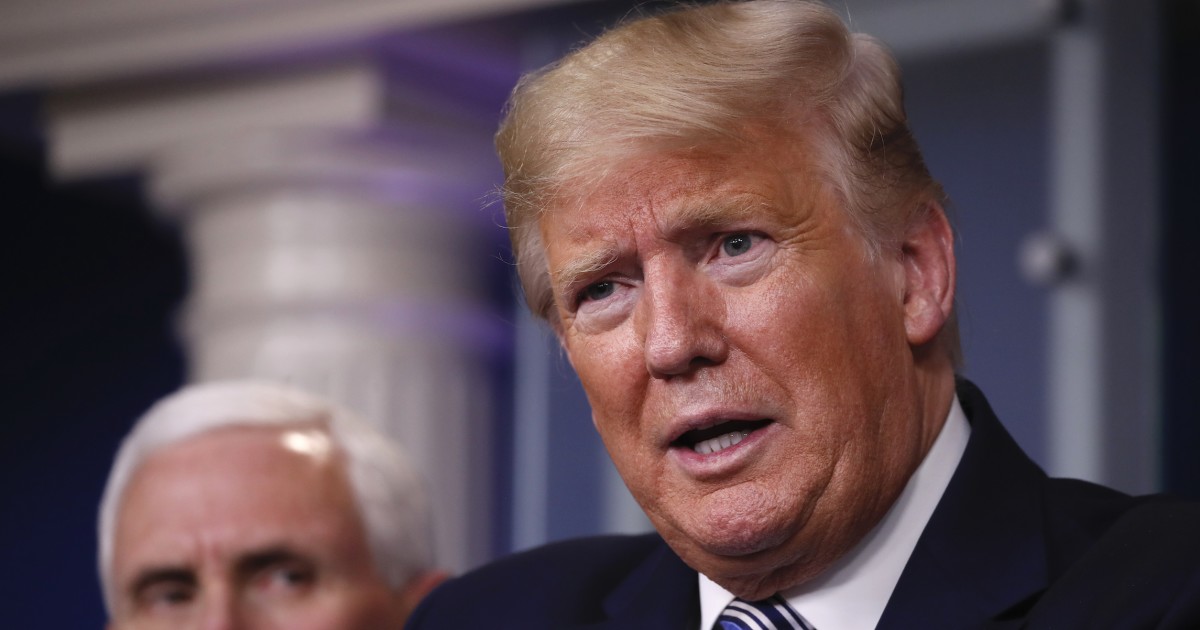 People are on Twitter blaming Donald Trump because some stupid boomer couple freaked out about the coronavirus and ingested aquarium cleaner.
Trump suggested aquarium cleaner chemicals would help cure coronavirus and now a man is dead. https://t.co/xdFcOVcioH

— Benjamin Crump, Esq. (@AttorneyCrump) March 24, 2020
People are buying aquarium cleaner to protect them from COVID-19.

Because TRUMP. https://t.co/rqQTwFdF2U

— Melissa Jo Peltier (@MelissaJPeltier) March 23, 2020
"A man has died and his wife is under critical care after the couple, both in their 60s, ingested chloroquine phosphate," one of the anti-malaria drugs that President Trump has mentioned in recent days. https://t.co/8Kuwj3tlA1

— Kyle Griffin (@kylegriffin1) March 23, 2020
So is Trump going to be blamed each and every time somebody does something stupid? The products Trump was talking about were products already being tested and used by doctors to treat people who have been infected with COVID-19. He was not telling people that they should ingest aquarium cleaner.
I haven't been happy with how Trump has handled this whole situation, but blaming him because a couple of people stupidly ingested an aquarium cleaning product is utterly retarded.