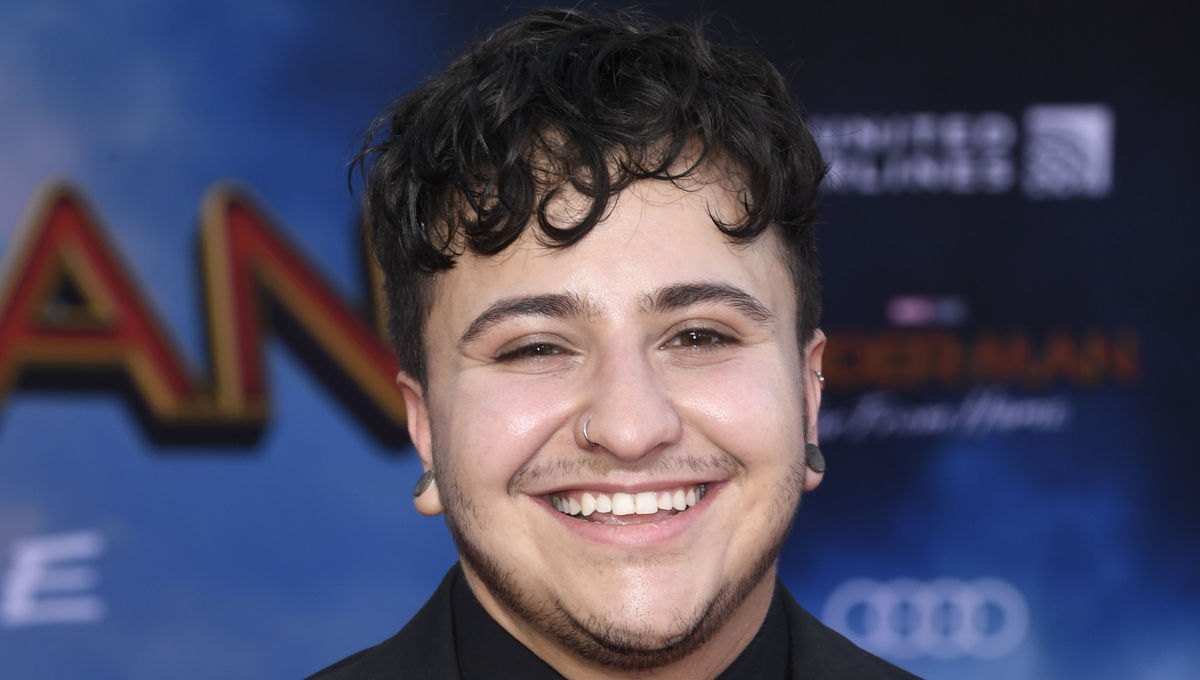 A mentally ill tranny actor who appears in the new Spiderman movie wants more trans roles in movies.
AP:
The first openly transgender actor in the Marvel Universe says there needs to be more representation of his experience.

Zach Barack plays a classmate of Peter Parker's in "Spider-Man: Far From Home." His gender identity is not addressed in the brief role.

Barack said that to him, superhero movies "always felt like a trans story because it's talking about identity."

"It's about separating what people know about you and what they don't," Barack said at last week's premiere of the film. "And I think that's something I kind of live with every day. And on top of that, I don't see a lot of trans-masculine people on television or trans men specifically, and getting to be part of that is beyond unreal."

The 23-year-old Chicago-area native, who also appeared in the TV series "L.A.'s Finest," said there needs to be more roles for trans people in all sorts of movies.
It just never ends does it? Trannyism is a mental illness. It is not normal. It is a disorder that Jews have poured all sorts of resources into normalizing. It is not something to celebrate and we should not be seeing this insanity depicted in movies.
The problem is that these big Hollywood studios are controlled by Jews and they love kiking over the goyim by pushing weirder and stranger concepts to the population. Once they fully normalize trannyism, they'll move on to normalizing pedophilia and other disgusting and abnormal behaviors.
That is why it is of the utmost importance to purge this evil represented by the Jew from our societies.