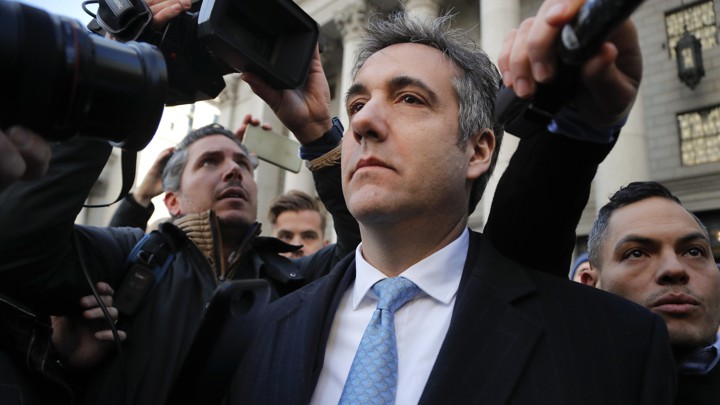 POTUS went to Twitter expressing his desire to see his former Jew lawyer Michael Cohen get a full jail sentence.
"Michael Cohen asks judge for no Prison Time." You mean he can do all of the TERRIBLE, unrelated to Trump, things having to do with fraud, big loans, Taxis, etc., and not serve a long prison term? He makes up stories to get a GREAT & ALREADY reduced deal for himself, and get…..

— Donald J. Trump (@realDonaldTrump) December 3, 2018
….his wife and father-in-law (who has the money?) off Scott Free. He lied for this outcome and should, in my opinion, serve a full and complete sentence.

— Donald J. Trump (@realDonaldTrump) December 3, 2018
"I will never testify against Trump." This statement was recently made by Roger Stone, essentially stating that he will not be forced by a rogue and out of control prosecutor to make up lies and stories about "President Trump." Nice to know that some people still have "guts!"

— Donald J. Trump (@realDonaldTrump) December 3, 2018
Can't blame him. Cohen has basically agreed to make up weird stories about Trump in exchange for better treatment from Bob Mueller.
Trump needs to do a purge of Jews from the White House. That especially includes that kike Jared Kushner. None of them can be trusted. This Cohen debacle spells it out as plainly as it possibly could.
Why else would Kushner get a softball interview with CNN? Even though CNN is 100 percent anti-Trump all the time and Kushner is part of the Trump White House, he just so happened to get white glove treatment? That right there proves he's a bad actor and can't be trusted.
It doesn't matter that he's married to Ivanka. He should be removed. Stephen Miller might be the only Jew in the White House that would be worth keeping around but even that at this point is questionable.