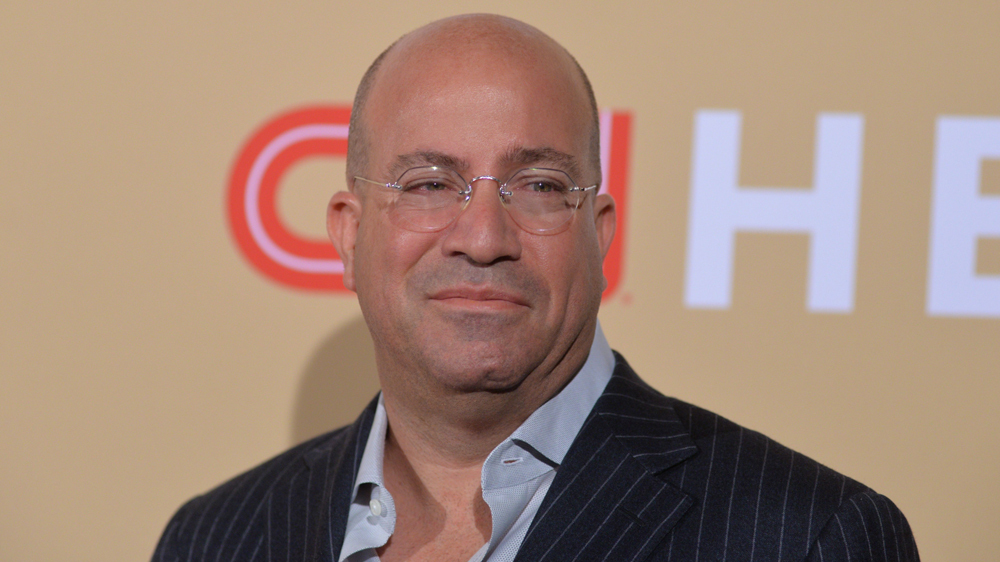 The Jew head of CNN Jeff Zucker was on the Jew David Axelrod's podcast saying that he would like to enter politics. Talk about a joke.
CNN President Jeff Zucker said in a newly released interview he is "very interested in politics" and is considering running for office someday.

On his podcast "The Axe Files," ex-Obama administration official David Axelrod asked Zucker where he thought he would be in five years.

"With regard to be where I'll be in five years … I don't know for sure where I'll be but here's the two things I do know: if the Miami Dolphins call, that's where I'll be," Zucker said near the end of their interview. "And number two, I still harbor somewhere in my gut that I'm still very interested in politics."

"You turned down an opportunity to work for Al Gore in 2000," Axelrod said. "You've talked in the past about potentially running for office."

"So, I'm still interested in that, and it's something I would consider," Zucker said.
Considering that a large section of the country hates CNN because of the anti-American, anti-Trump propaganda it constantly puts out, does he really think that he'd do well in politics? Obviously this Jew is as tone deaf as they come. He doesn't understand how many people hate his guts because of how he's run CNN. It's literally anti-Trump 24/7. There's not even an attempt to appear impartial even though they claim to be impartial.
And sure, this Jew could probably win a local office in an area with a large Jewish population, but that's about it. There's no way this disgusting rat faced kike would be able to do anything at the national level.