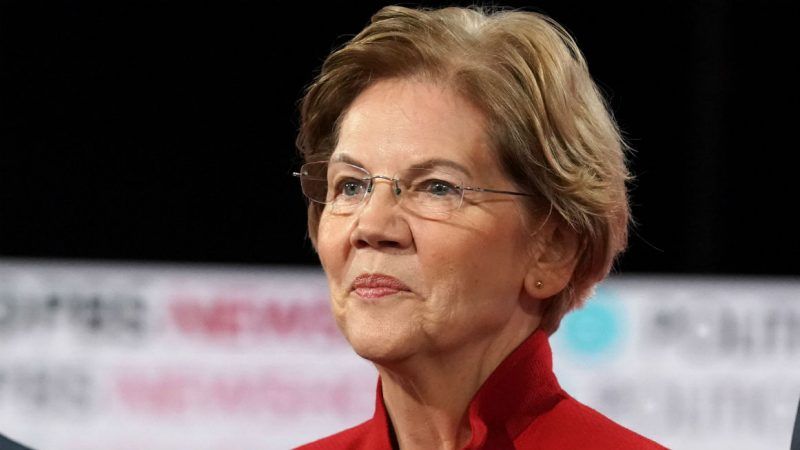 Pocahontas despite a terrible Super Tuesday performance is continuing her presidential campaign. Presumably she is doing this because it is believed that she would take more votes away from Bernie Sanders than Joe Biden.
Bloomberg just dropped out, but Elizabeth Warren is staying in the presidential race, even though she lost every single state by a lot

Why? Because she's only running to stop Bernie Sanders

That's why shadowy oligarchs poured money into her new super PAChttps://t.co/zQ6WRFzipF

— Ben Norton (@BenjaminNorton) March 4, 2020
The orange man made some fairly accurate comments about this.
The Democrat establishment came together and crushed Bernie Sanders, AGAIN! Even the fact that Elizabeth Warren stayed in the race was devastating to Bernie and allowed Sleepy Joe to unthinkably win Massachusetts. It was a perfect storm, with many good states remaining for Joe!

— Donald J. Trump (@realDonaldTrump) March 4, 2020
So selfish for Elizabeth Warren to stay in the race. She has Zero chance of even coming close to winning, but hurts Bernie badly. So much for their wonderful liberal friendship. Will he ever speak to her again? She cost him Massachusetts (and came in third), he shouldn't!

— Donald J. Trump (@realDonaldTrump) March 4, 2020
Elizabeth "Pocahontas" Warren, other than Mini Mike, was the loser of the night. She didn't even come close to winning her home state of Massachusetts. Well, now she can just sit back with her husband and have a nice cold beer!

— Donald J. Trump (@realDonaldTrump) March 4, 2020
Who knows, she may still drop out of the race, but right now there is nothing indicating that she has plans to do so.