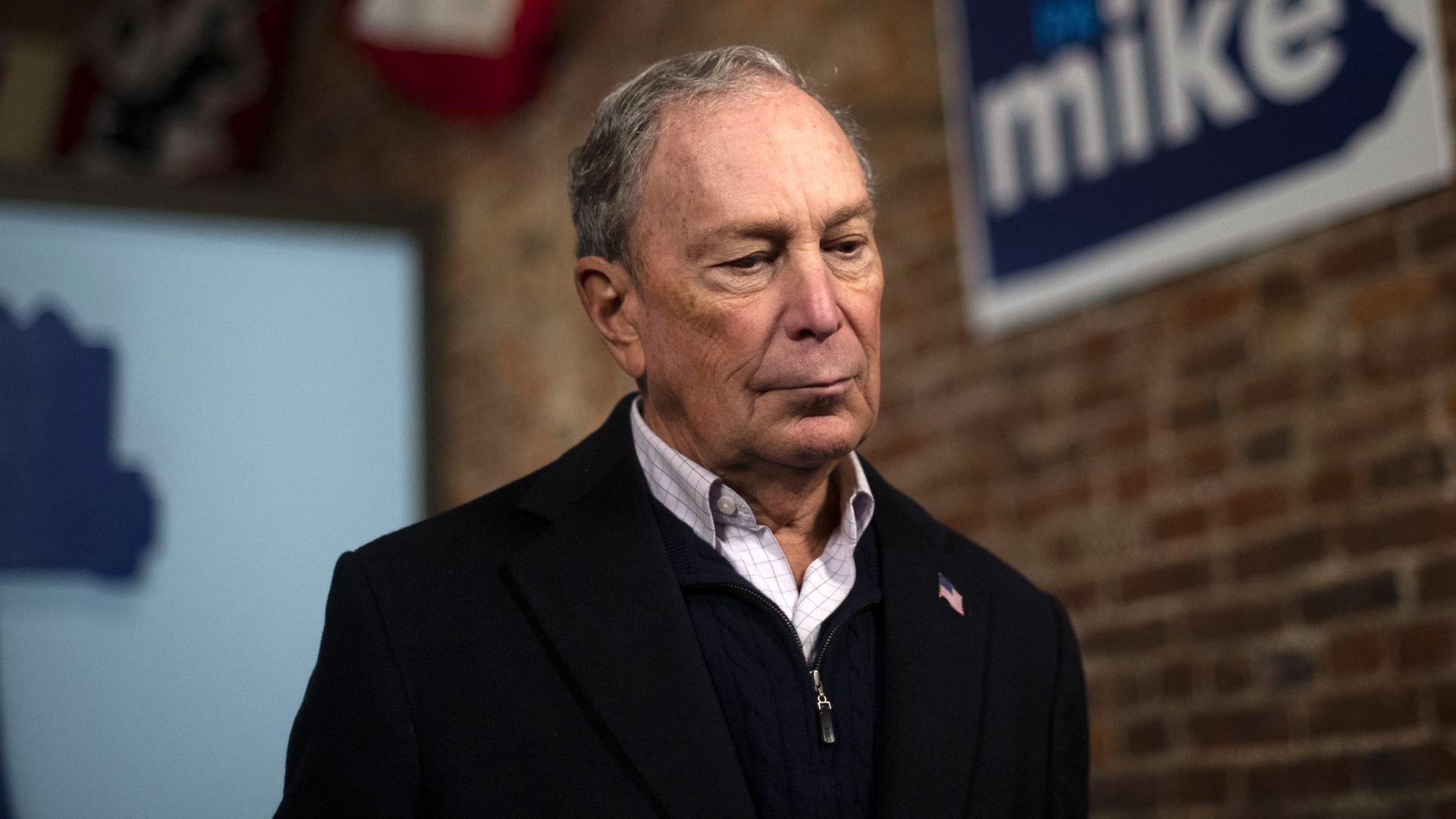 The capitalist Jew Mike Bloomberg has dropped out of the race and endorsed creepy Joe.
AP:
Over the course of 101 days Michael Bloomberg spent over $500 million of his own fortune in a quixotic bid for the presidency that collapsed in stunning fashion Tuesday night, when he won just one U.S. territory, American Samoa.

By Wednesday morning, he quit the race and endorsed former Vice President Joe Biden, saying his continued presence in the rapidly shrinking field would make it harder for the party to defeat Republican President Donald Trump in November, his ultimate priority. The billionaire businessman worth an estimated $61 billion pledged to keep spending to defeat Trump.

But that money wasn't enough to sell voters on the idea that a billionaire businessman and former New York City mayor with bottomless resources was the Democratic Party's best choice. While Bloomberg went from a non-existent campaign to a staff of 2,400 people across 43 states in less than three months, he won none of the 14 states that voted Tuesday night and picked up just a handful of delegates in states where he had cautiously hoped for victory as recently as last week.
His campaign was sunk after that horrible debate performance and he never recovered. But even without it, he came off as a terribly unlikable and unauthentic person.
Pretty funny that he wasted $500 million and all he had to show for it was winning American Samoa.
The orange man was on Twitter mocking his failed campaign.
Mini Mike Bloomberg just "quit" the race for President. I could have told him long ago that he didn't have what it takes, and he would have saved himself a billion dollars, the real cost. Now he will pour money into Sleepy Joe's campaign, hoping to save face. It won't work!

— Donald J. Trump (@realDonaldTrump) March 4, 2020
Mini Mike Bloomberg will now FIRE Tim O'Brien, and all of the fools and truly dumb people who got him into this MESS. This has been the worst, and most embarrassing, experience of his life…and now on to Sleepy Joe!

— Donald J. Trump (@realDonaldTrump) March 4, 2020
Mini Mike, "Three months ago I entered the race for President to defeat Donald Trump, (and I failed miserably!).

— Donald J. Trump (@realDonaldTrump) March 4, 2020
Between Bloomberg and fellow Jew Tom Steyer, these kikes wasted close to a billion dollars on their failed campaigns.. And I thought kikes were good with money. Apparently not all kikes!