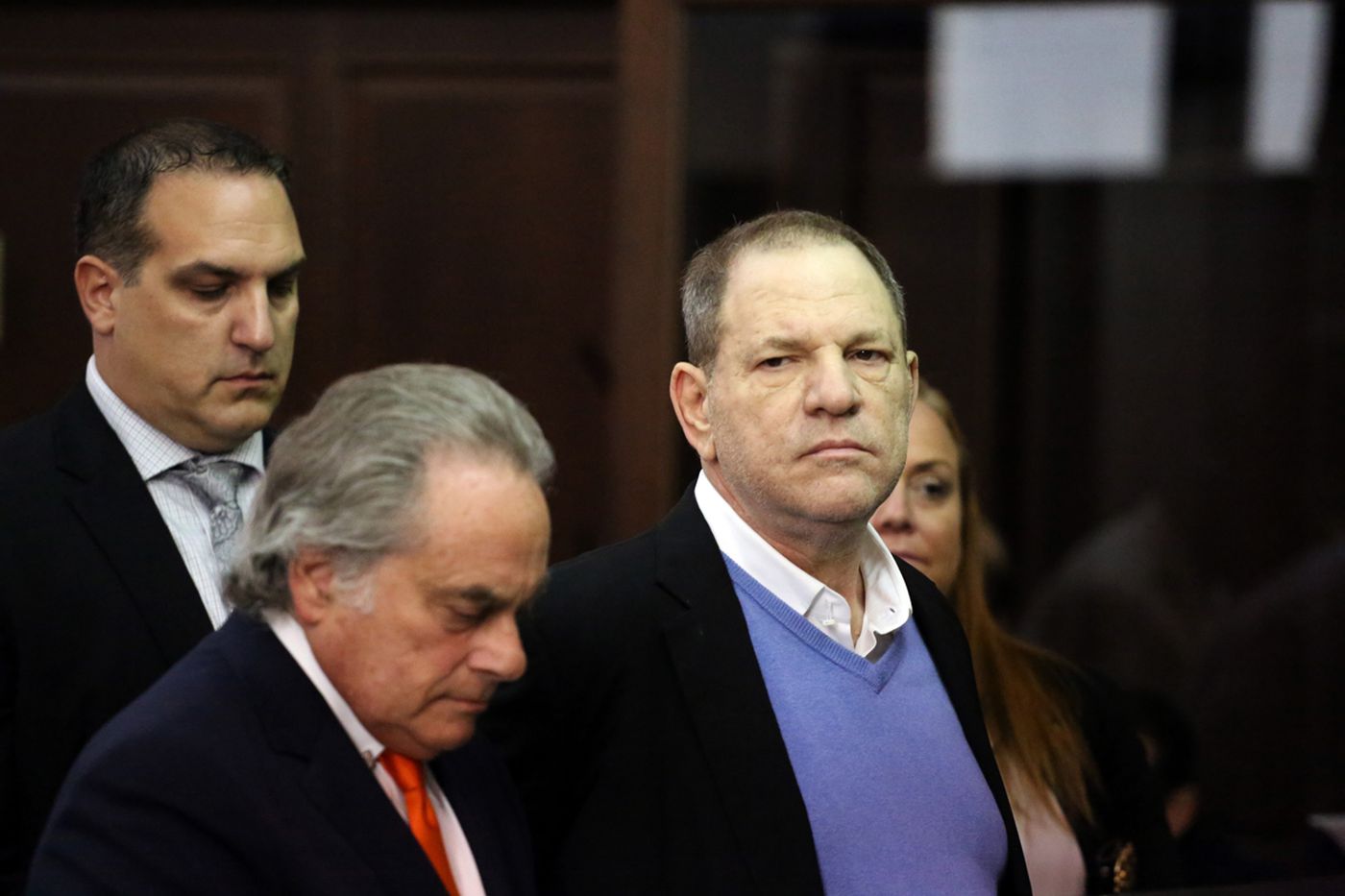 The obese kike Harvey Weinstein was finally charged with crimes today. He's facing multiple rape charges.
Harvey Weinstein was all smiles as he was charged with multiple counts of rape in a New York courtroom on Friday.

The 66-year-old disgraced movie mogul was arrested, processed and booked for the alleged sexual assault of two women shortly after 7:30am, arriving alone in a chauffeured SUV before being taken in to the station by two members of the special victims unit – Detective Nicholas DiGuadio and Sergeant Keri Thompson.

He then headed off with his hands cuffed – in three linked handcuffs on account of his girth – to criminal court, where he was paraded around in front of spectators and looked to be in a daze, exclaiming at one point: 'Wow.'

Weinstein's attorney Benjamin Brafman met him in court, holding his client's passport for all to see before surrendering it to the judge as part of his bail.

He also handed over a cashier's check to cover the $1 million cash bond before leaving the court, with Weinstein heading off alone to be fitted for his electronic monitoring bracelet.

Weinstein was ordered to remain in New York or Connecticut as he prepares to face trial, and Brafman said outside court that Weinstein will enter a plea of not guilty.

Brafman then spoke outside court, and offered up an unexpected defense for his client.

'My job is not to defend behavior. My job is to defend something that is criminal behavior,' stated Brafma.

'Mr. Weinstein did not invent the casting couch in Hollywood. To the extent that there's bad behavior in that industry, that is not what this is about. Bad behavior is not on trial in this case.'
That's quite the hilarious defense from his lawyer. Since Weinstein didn't invent the casting couch, he's trying to claim that this absolves him from responsibility.
Oh well, I honestly don't give a shit about all these dumb sluts crying about the things Weinstein did to them. They put themselves in these positions. It's common knowledge that in order to get movie parts in Hollywood that you have to let disgusting Jews like Weinstein have their way with you.
But it is quite funny to see a wealthy Hollywood Jew like Weinstein get brought down by these ridiculous skanks. Hopefully the #MeToo movement brings down as many Hollywood Jews as possible.
Hollywood is a cesspool of Jew filth and it needs to be eradicated from the face of the earth. If these #MeToo whores are the one's to do it, I am 100 percent supportive of it.