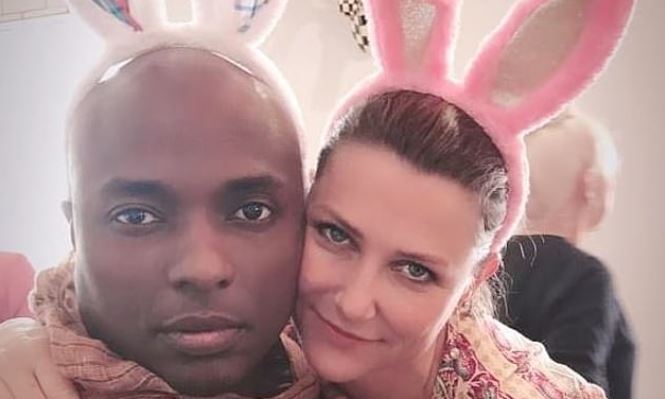 Women are degenerate and disgusting creatures. If left unchecked they will have sex with niggers. That includes actual royalty like this Norwegian princess.
Princess Martha Louise of Norway has taken to Instagram to reveal she has found love with a shaman and 'spiritual hacker'.

Princess Martha Louise, 47, the eldest child of King Harald and Queen Sonja, shared details of her burgeoning romance in a heartfelt post yesterday.

The mother-of-three, who divorced husband Ari Behn in 2017, described her beau, Durek Verrett, as her 'twin flame' and vowed to love him from 'this eternity to the next'.

The royal also hit back critics of the relationship, saying she did not choose her boyfriend to 'satisfy the norms'.

Durek describes himself as a 'spiritual guide and gifted healer' and 'sixth generation Shaman' and claims he can reduce ageing by using his power to 'access the atoms' inside the human body.
This just shows that it doesn't matter how much you give these women. Even a literal princess with everything she could ever want will openly defile herself by laying with a nigger.
The only thing we can do is socially shame them which is a hard task considering we have kikes deploying billions of dollars in promoting how great it is for White women to fuck niggers.
What a horrible situation this is.