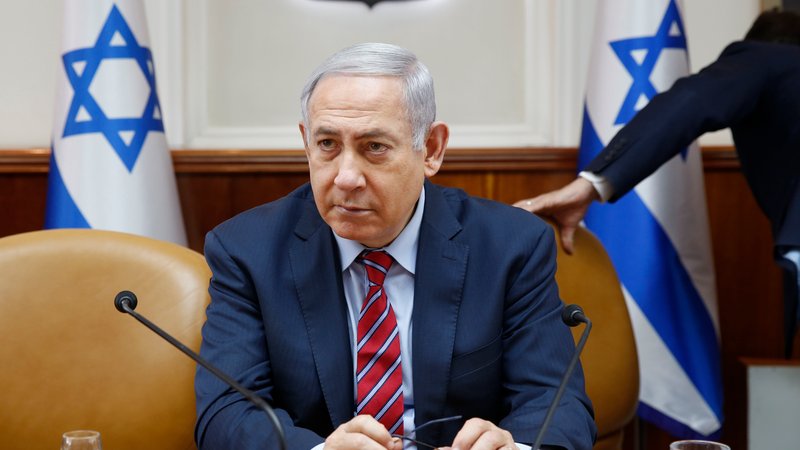 The Israeli Prime Minister Benjamin Netanyahu has been admitted to a hospital with a high fever. Hopefully we are seeing the end of this evil Jewish war criminal.
Prime Minister Benjamin Netanyahu was taken to a Jerusalem hospital on Tuesday evening, suffering from a high fever and coughing, his office said.

Netanyahu, 68, was ordered to undergo a series of tests at Hadassah Medical Center in Ein Karem, according to a statement from the Prime Minister's Office.

The statement listed his symptoms as a high fever and "coughs" without providing further details.

The prime minister had not taken enough rest to fully recover from an illness two weeks ago, leading to his condition worsening, Netanyahu's personal physician Tzvi Berkowitz said in the PMO statement.

He was taken to the hospital in his normal car and not an ambulance, according to Hadashot news. Doctors will decide whether to keep him overnight after the tests, according to the report.

Netanyahu's earlier illness, which was unspecified, had caused a delay in his questioning by police in a high-profile corruption investigation concerning the Bezeq telecom giant.
So not only has he fallen ill, but his domestic political problems have no subsided. We could be witnessing the end of this awful individual.
Normally I don't wish bad things on people but there are exceptions to this rule. Netanyahu is certainly one of those exceptions. He's an evil monster and the world will be better off when he's dead.