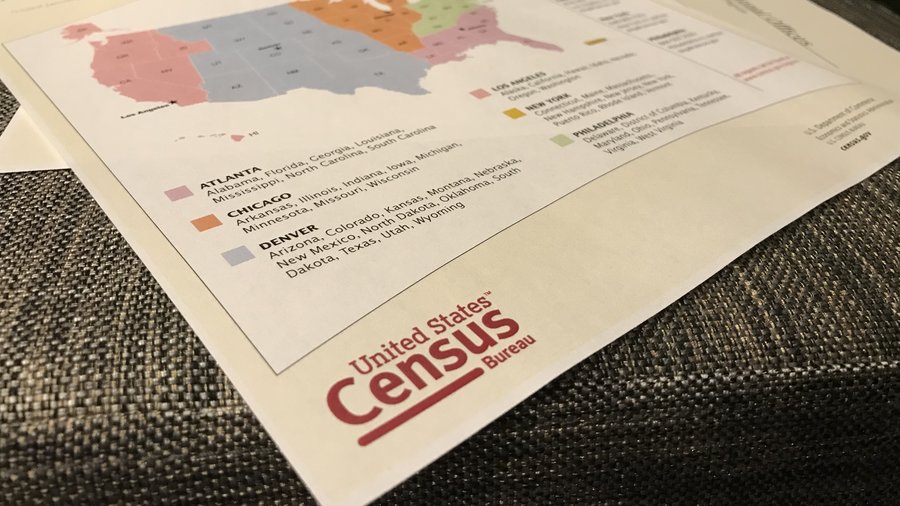 The Democrats are flipping out because the 2020 U.S. Census will include a question about citizenship status. They are planning on filing lawsuits over this.
The 2020 U.S. Census will add a question about citizenship status, a move that brought swift condemnation from Democrats who said it would intimidate immigrants and discourage them from participating.

The population count taken every 10 years is more than an academic exercise. It's required by the Constitution and used to determine the number of seats each state has in the House as well as how federal money is distributed to local communities. It helps communities determine where to build schools, hospitals, grocery stores and more.

Congress delegates to the commerce secretary the authority to determine census questions. Commerce Secretary Wilbur Ross had until the end of March to submit the list of questions to Congress. The department said the citizenship information would help the Justice Department enforce the Voting Rights Act, which protects minority voting rights and helps prevent the unlawful dilution of the vote on the basis of race.

"Secretary Ross determined that obtaining complete and accurate information to meet this legitimate government purpose outweighed the limited potential adverse impacts," the department said in its announcement.

A coalition of state attorneys general urged the department last month to not add such a question, saying it could lower participation among immigrants and cause a population undercount.

California Attorney General Xavier Becerra said the state will sue the Trump administration over its decision.

"We're prepared to do what we must to protect California from a deficient Census," he said.

Massachusetts Secretary of State William Galvin, a Democrat, told AP on Tuesday that he expected his state would also join in a lawsuit. He called the move by Ross an attempt to suppress the count in states such as Massachusetts that have large immigrant populations.

"The Constitution requires us to count every person living in the United States, not every citizen," Galvin said.
They're probably afraid that the numbers tabulated will show an outrageous number of foreigners living in the country. The Democrat political strategy is primarily based on bringing in third world filth and turning them into voters. This could potentially undermine this retarded political strategy.
But this question was a normal part of the census up until the 1950s. It's actually quite ridiculous that these idiots are going to file lawsuits over this. It's just more anti-American subversion from the Democrat party. They hate this country and want to transform it into a third world shithole.