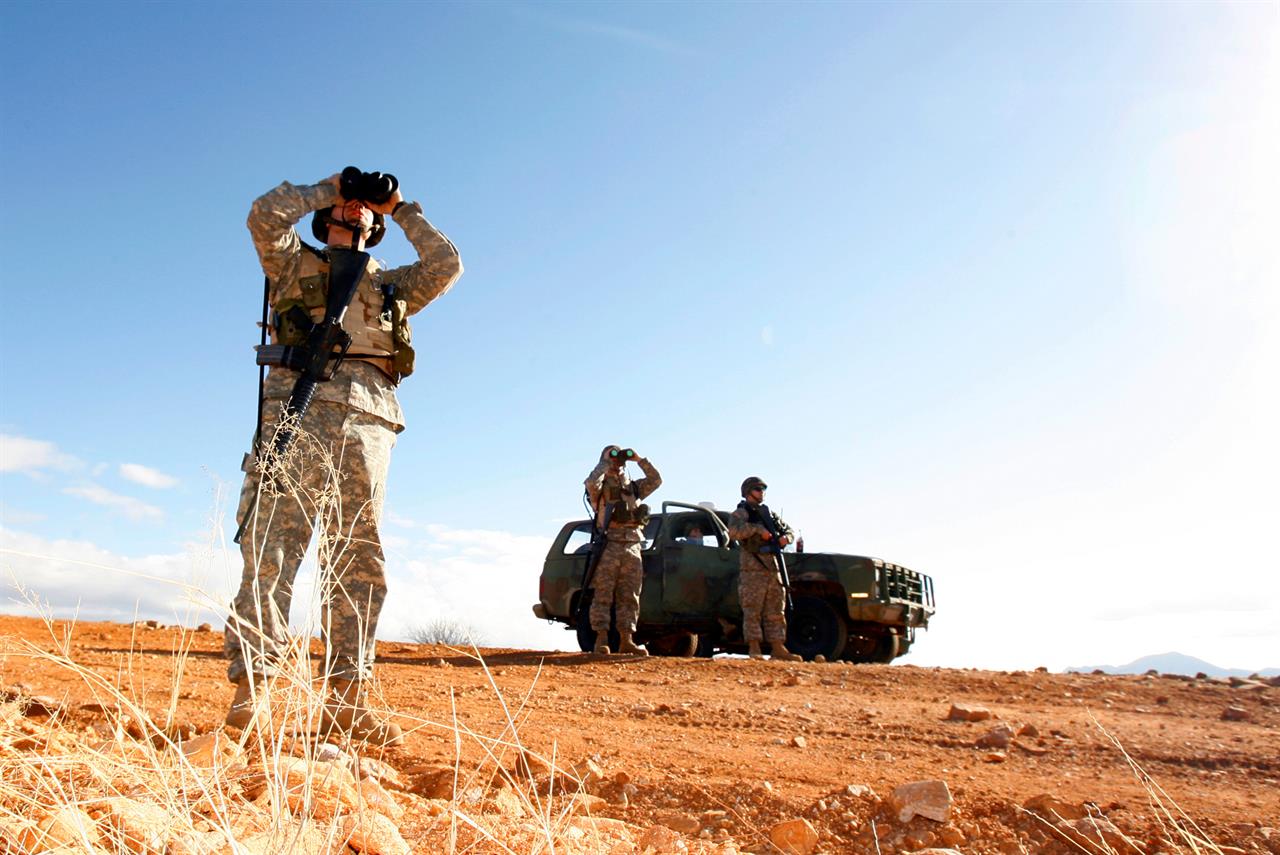 Some news regarding the situation on the border. National Guard troops from Texas and Arizona are expected to be officially stationed there starting next week. We could see a total of up to 4,000 National Guard troops stationed at the border when all is said and done.
AFP:
The US states of Texas and Arizona on Friday announced plans to send National Guard troops to the southern border with Mexico after President Donald Trump ordered a thousands-strong deployment to combat drug trafficking and illegal immigration.

The Texas National Guard said it would send 250 troops to the border within 72 hours and had already deployed two Lakota helicopters, while Arizona's governor said he would send 150 personnel next week.

"The Texas national guard is preparing to immediately deploy with supporting aircraft, vehicles and equipment to the Texas-Mexico border," Brigadier General Tracy Norris, the commanding general of the Texas National Guard, told reporters at a briefing.

"This deployment has begun with the movement of equipment and troops today. Within 72 hours the Texas military department will have 250 personnel along with ground surveillance vehicles as well as light and medium aviation platforms," she added.

Arizona Governor Doug Ducey announced his plans in a tweet.

Secretary of Defense Jim Mattis signed an order for "up to 4,000 National Guard personnel to support DHS's southern border security mission while under the command and control of their respective governors through September 30, 2018," according to a Department of Defense memo.
In addition to the National Guard troops, the President has signed an order ending "catch and release" which instructs the Department of Defense to find facilities to house illegal aliens.
Much more should be happening than this, but it is certainly better than nothing. The big problem with the National Guard deployment is that they are only going to be there in a support capacity. I'd prefer to see the National Guard on the border with orders to shoot any beaner monkey that dares cross. I can 100 percent guarantee you such an order would help drastically reduce the number of illegal border crossings.
If there's any rules or laws that prohibit the National Guard from shooting illegal aliens, they should be disregarded. It's not like the law in America means a damn thing these days any way. Besides, the Israelis have been doing this to the Palestinians and this practice has not been considered a human rights violation.