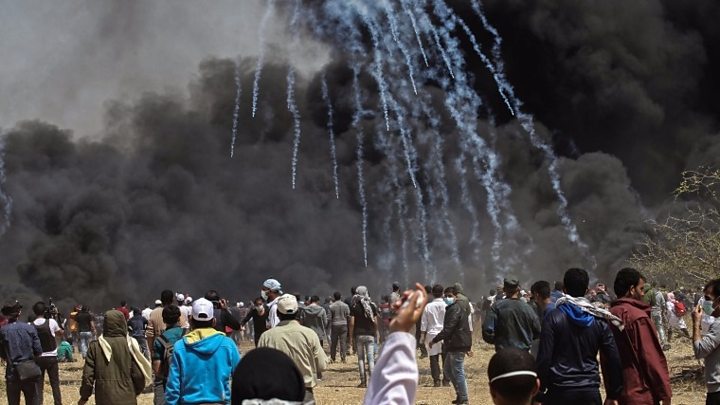 Human rights violations do not apply when Jews are committing them. The United States has for the second time blocked a call from the United Nations Security Council to investigate the numerous deaths and injuries that have been occurring on the Gaza-Israel border.
For the second week in a row, the U.S. administration blocked a UN Security Council statement over the weekend that called for an investigation into clashes on Israel's border with Gaza that left nine Palestinians dead. 29 have died since Palestinian protests began last week.

The statement, proposed by Kuwait as the representative of Arab countries on the council, expressed sorrow over the deaths of innocent protesters and urged the body to open a transparent internal investigation of the events.

Nine Palestinians were killed by Israeli army gunfire after clashes resumed between Palestinian protesters and Israeli forces along the Gaza border on Friday, Gaza's Health Ministry reported. The dead include photojournalist Yaser Murtaja, who was shot in the chest while wearing a vest marked "press."

The U.S. blocked a similar statement last week, after clashes on the border between Israel and Gaza left 15 Palestinians dead.

Earlier Saturday the European Union released a statement saying the deaths on the Gaza border raise "serious questions about the proportionate use of force."
The Jews even shot and killed a Palestinian reporter who was wearing a vest that said "PRESS" on it. The Jews claim that it isn't their policy to shoot reporters but since Jews lie all the time we can safely assume that it is in fact policy to do just that. It certainly doesn't benefit them if the goyim see images and video of Jews shooting unarmed people in an open air concentration camp.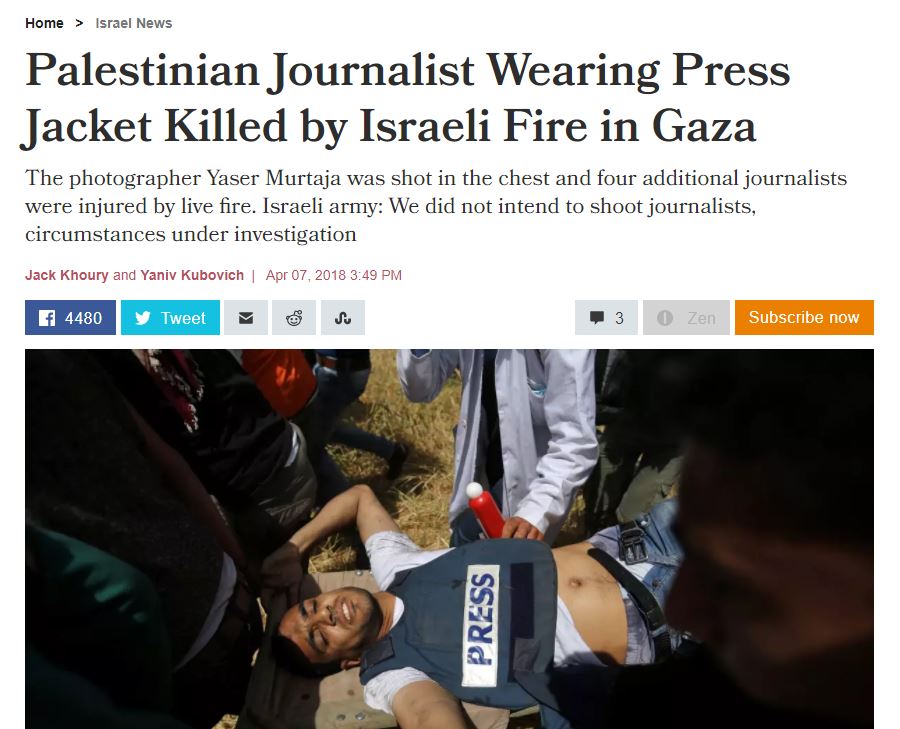 Some of the footage is pretty crazy. The Palestinians have dubbed this the "Great March of the Return." They're lighting tires on fire to obscure the view of the kike border guards while the kike border guards are just shooting and gassing people indiscriminately.
It's pretty disgusting that the U.S. continues to support these evil kikes. The entire world hates these individuals. They're evil and what they're doing in the Gaza Strip is reprehensible and hypocritical on so many levels.