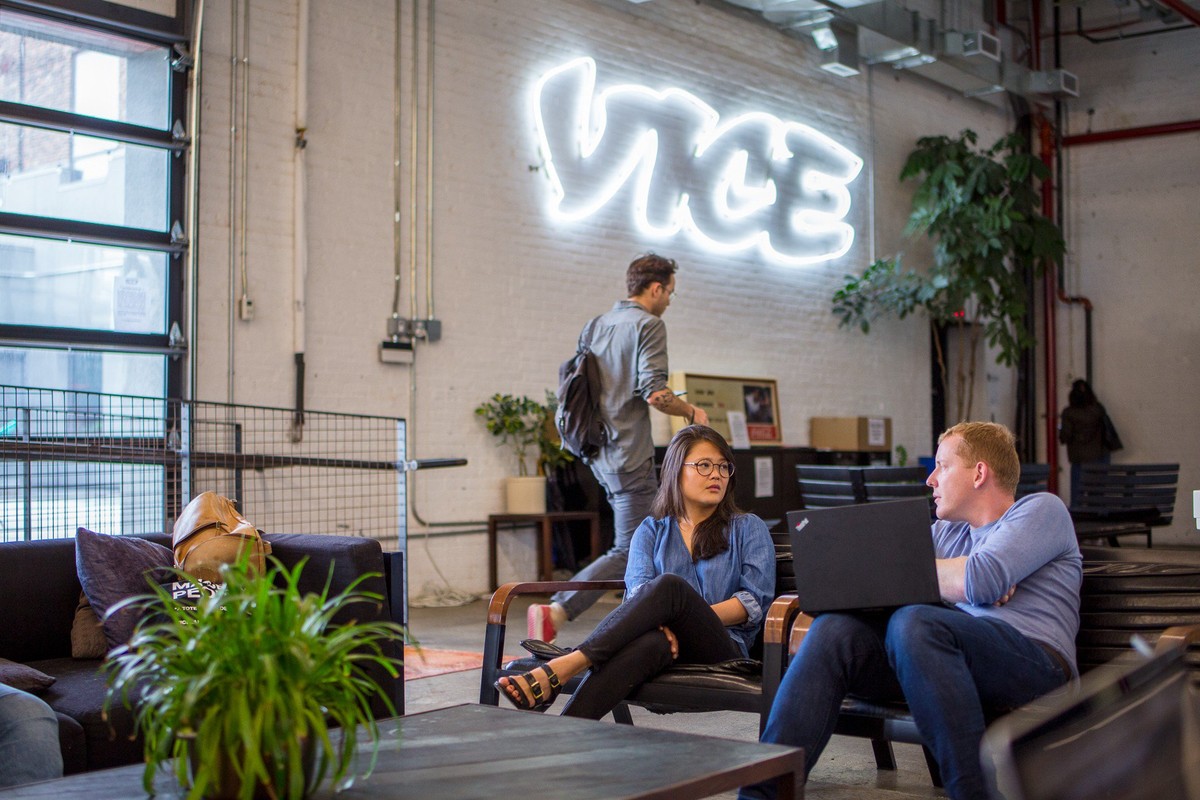 Fresh off of mass layoffs by Buzzfeed and the Huffington Post, Vice Media and McClatchy have announced layoffs of their own. Looks like there's some tough time ahead for all of these bloated fake news media operations.
Vice Media is laying off about 10% of its total workforce, Deadline confirmed Friday. This comes a week after BuzzFeed's similar staff reduction and is the latest signal of scale-backs in what was maybe a too-fast-growing sector.

CEO Nancy Dubuc revealed the move in a memo to staff Friday. It comes after the last round of layoffs in November of about the same amount; at the time those moves including a hiring freeze at the Brooklyn-based company aiming at millennial demos.

"Having finalized the 2019 budget, our focus shifts to executing our goals and hitting our marks," Dubuc wrote in the memo, obtained first by THR. "We will make Vice the best manifestation of itself and cement its place long into the future."

Last week, similar cuts swept through HuffPost (via Verizon) and Gannett. Media outlets reported Friday the number of Vice layoffs is pegged around 250. BuzzFeed's total was about 200.
McClatchy is an operation that publishes a bunch of newspapers around the country. They're laying off around 450 people. Here's a blurb from their layoff announcement.
Approximately 450 of our colleagues will receive a voluntary early retirement offer today via email. Colleagues who receive an offer will have the opportunity to participate in webinars and consult with representatives of the People team directly, to determine if this opportunity is right for them and their families. We've taken this action with intention, deliberation and respect for the contributions these colleagues have made to our company. It is important to us that they are empowered to decide the next steps on their career paths.

This will be a one-time opportunity; we do not anticipate another voluntary early retirement program. Deadline for electing to participate in the program is February 19, 2019.
The media is widely distrusted by the American people. It is unsustainable for these organizations to continue maintaining their workforce when they continue publishing some of the most insane bullshit imaginable.
I'm waiting for the day when the likes of The New York Times, CNN and MSNBC are forced to layoff huge segments of their staff. Of course, these organizations have so much Jewish money pumped into them, they'll probably operate at a loss indefinitely so long as the kikes have the financial and political clout to do so.
But quite frankly, all media run by Jews needs to be permanently shut down. They should have their broadcasting licenses pulled under the guise of national security. The government can also charge them with subverting the country and they can use that as justification to pull the plug on their operations.
Overall though, the fact that some of these organizations are proving themselves not be financially viable is a good sign. It shows that there are more cracks forming in the Jewish propaganda system.