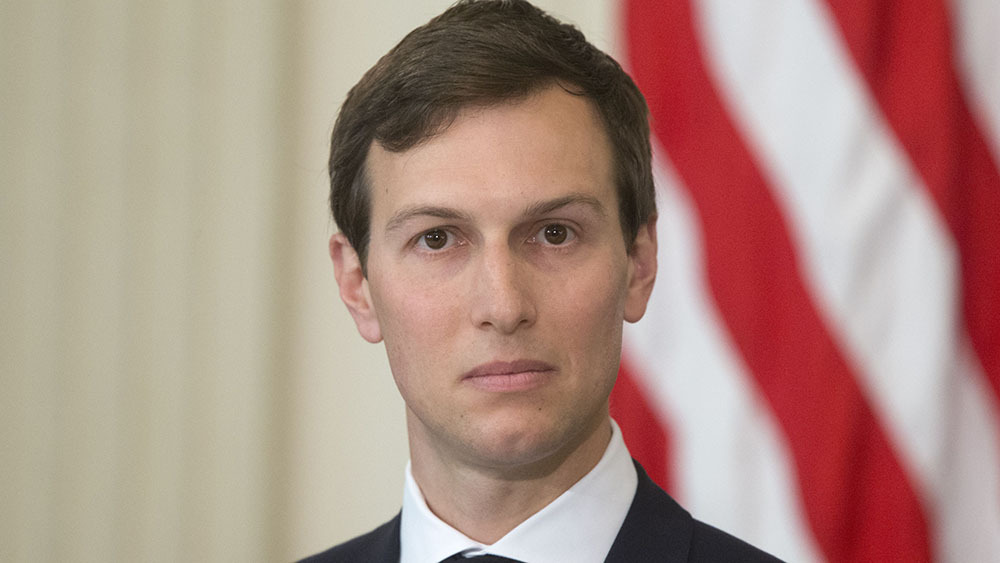 If I were an anti-Trump leftist, I'd be really pissed at how the Democrats are handling their attack strategy against Trump. They spent the last two years focusing in on the Russia hoax while making themselves look like morons in the process. And now they're demanding Trump's tax returns. It's utterly idiotic what they're doing.
Especially when you consider that there are real things they could investigate. There was apparently some extremely shady business with how Trump's kike son-in-law Jared Kushner obtained his security clearance. His clearance was initially denied over foreign influence concerns but was overruled by the White House.
President Donald Trump's son-in-law Jared Kushner has been revealed as the White House Official whose security clearance was initially denied over foreign influence concerns.

Kushner was the individual identified as 'Senior White House Official 1' in a House Oversight Committee memo on Monday summarizing the testimony of an executive branch whistle-blower, sources told the Washington Post.

The whistle-blower, Tricia Newbold, said that her denial of Kushner's clearance was overruled despite her concerns about 'foreign influence, outside activities… and personal conduct,' the memo stated.

Though the memo didn't specify the nature of her concerns, foreign officials from Israel, China, the United Arab Emirates, and Mexico all discussed ways to gain leverage on Kushner, the Post reported last year.

According to the new report, Kushner was among 25 White House officials who were granted security clearances over Newbold's objections.
This is absolutely something Congress should investigate. Kushner has been one of the most damaging forces in the Trump administration. His presence is no different than if Benjamin Netanyahu personally placed an Israeli Mossad asset in the White House. Everything he has pushed for has been the opposite of the MAGA platform that Trump ran on. Things like more foreign workers and releasing drug dealing niggers from prison are just a few we could name on the domestic front. And he's obviously been heavily involved in dealing with Israel and Saudi Arabia.
The real collusion problem with Trump has always been with Israel. But we won't see any sort of real investigation into this by the Democrats. That's because the two major House committees that would look into this are run by the Jews Jarrold Nadler and Adam Schiff. Both of these Jews have been at the forefront of pushing the Russia hoax and demanding Trump's tax returns. And let's face it, they probably love what the Jew Kushner is doing to undermine and control Trump. So it is doubtful that they would want to disrupt what their fellow tribesman is doing.