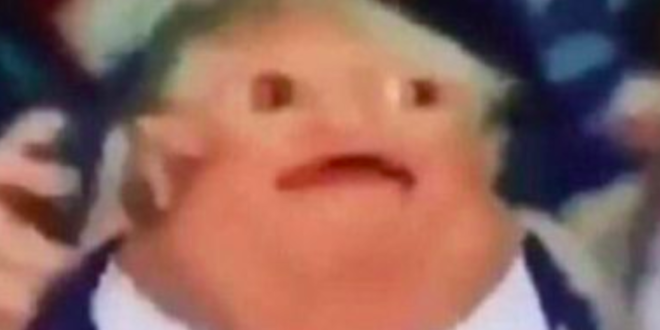 I know there's lots of people angry at Blurmf for the lack of progress on the border wall. There's no question that much more should have been done by now. Even though no new border wall has gone up, he has managed to get areas with really shitty barriers replaced with a much better barrier system.
He was down at the border to do a press conference and a photo op at one of the places where replacement barrier has gone up. The General in charge of the Army Corps of Engineers said that 82 miles of new barrier has been installed and that 97 additional miles of barrier would be going up by the end of the year. He projected that they'll have roughly 450 miles of barrier completed by the end of 2020.
So that statement from the Army Corps of Engineers is encouraging. It means that there's progress being made.
I know some people are mad that the new barrier system isn't what Blurmf originally promised which was a huge ass concrete wall like the one Israel installed on the Gaza border. While that is true, the Border Patrol specifically requested a system that allows them to see through on the other side so they can see what they're dealing with. On Israel's border with Egypt they have see through fencing that effectively achieves the same result. And the Israel-Egypt border in many ways is a closer comparison to what we have on the US-Mexico border.
This system seems to be effective at keeping illegal aliens out, so I'm not really upset that it isn't a huge concrete barrier.
The thing is the wall is irrelevant if the Border Patrol just continues to catch people and release them on to the streets. You could have a 100 foot wall and it wouldn't matter.
If Blurmf shut down the border like he was originally threatening, he could have used that as leverage against Mexico and Congress to do something really serious. But he's claiming that because Mexico detained 1,000 or so Central Americans that they're suddenly doing a fantastic job.
The Crazed and Dishonest Washington Post again purposely got it wrong. Mexico, for the first time in decades, is meaningfully apprehending illegals at THEIR Southern Border, before the long march up to the U.S. This is great and the way it should be. The big flow will stop…….

— Donald J. Trump (@realDonaldTrump) April 5, 2019
….However, if for any reason Mexico stops apprehending and bringing the illegals back to where they came from, the U.S. will be forced to Tariff at 25% all cars made in Mexico and shipped over the Border to us. If that doesn't work, which it will, I will close the Border…….

— Donald J. Trump (@realDonaldTrump) April 5, 2019
….This will supersede USMCA. Likewise I am looking at an economic penalty for the 500 Billion Dollars in illegal DRUGS that are shipped and smuggled through Mexico and across our Southern Border. Over 100,00 Americans die each year, sooo many families destroyed!

— Donald J. Trump (@realDonaldTrump) April 5, 2019
Call me skeptical. I'd be much more optimistic if Blurmf fired his kike son-in-law and started taking some real measures to fix this crisis. There's much more that could be done that's not being done. The country is being invaded and there is still no serious effort to stop it.