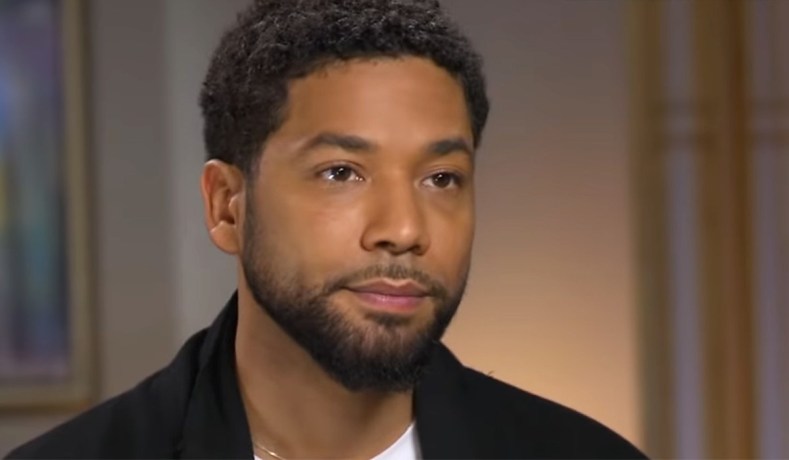 It looks like a corrupt nigger prosecutor with links to the kike George Soros struck some sort of weird deal with the Jew nigger faggot MAGA attack hoaxer Jussie Smollett. There was an emergency court hearing held this morning resulting in Smollett being let off on 16 felony charges. All he had to do was forfeit $10,000 in bail and it was a done deal. Worse yet is that everything related to the case has been ordered sealed.
Jussie Smollett was indicted on 16 felony counts for allegedly faking a hate crime — until he wasn't, when charges were abruptly dropped Tuesday. A judge sealed the case.

The actor claimed vindication, but other top Chicago officials were outraged.@adrianasdiaz reports pic.twitter.com/ZyrN3MpSiw

— CBS Evening News (@CBSEveningNews) March 26, 2019
The whole thing looks like a pretty dirty situation. It's replaced the Russia hoax fiasco as the most talked about political topic on Twitter at the moment.
Kim Foxx this Negress prosecutor who is at the center of this was given a shit ton of money by Soros.
Oh, I see. Kim Foxx, the Chicago prosecutor who dropped Jussie Smollett charges was put there by George Soros.https://t.co/fg6HRS1cto pic.twitter.com/gU2tS38Akx

— Ann Coulter (@AnnCoulter) March 26, 2019
It also appears as if Michelle Obama's former Chief of Staff who is some weird gook woman may have been involved in getting Foxx to go easy on Smollett.
Apparently, it's white privilege to have a fair legal system. Tina Tchen (Asian female) asked Smollett prosecutor Kim Foxx (black female) to go easy on Jussie Smollett (black male). And she did.https://t.co/91snkJTh1F

— Ann Coulter (@AnnCoulter) March 26, 2019
Here's video of Jussie Smollett dancing on stage with Michelle Obama at one of the college events he did with her…

Michelle's former Chief of Staff Tina Tchen reached out to Kim Foxx about this case… and that's currently being investigated… but nothing to see here. pic.twitter.com/DqSiuCgEBu

— Tim Young (@TimRunsHisMouth) March 26, 2019
Besides a handful of retarded nigger supremacists on Twitter, there's nobody supporting this. Everybody thinks this is fucked up.
Even the Jew Mayor of Chicago Rahm Emanuel was pissed at what happened. Neither he or the Chicago Police Superintendent were informed that any of this was going to happen. He seems to think that this retarded chicanery is only going to serve to undermine all these dumb hate crimes laws that people like him and other Jews advocated for. And it obviously will.
The hoax by Smollett was bad enough, but for him to be let off on 16 felony charges is like dumping gasoline on a raging fire.
Smollett is not out of the woods yet though. He also faked a terror attack against himself via the postal service and it is very likely that he could face federal charges for that. That doesn't make him being let off of these 16 felony charges any less of a joke though. It shows once again what a farce America's judicial system has become.
There are people talking about Smollett being this generation's version of O.J. Simpson. He may have been let off, but everybody knows that he's guilty. I mean, he claimed on one of the coldest days ever in the history of Chicago that two White guys wearing MAGA hats attacked him with bleach and put a noose around his neck at 2 AM in the morning. The whole thing was faked with the help of those two Nigerians who admitted to helping Smollett with the hoax.
This shit is just crazy, but I'm not surprised by anything any more.