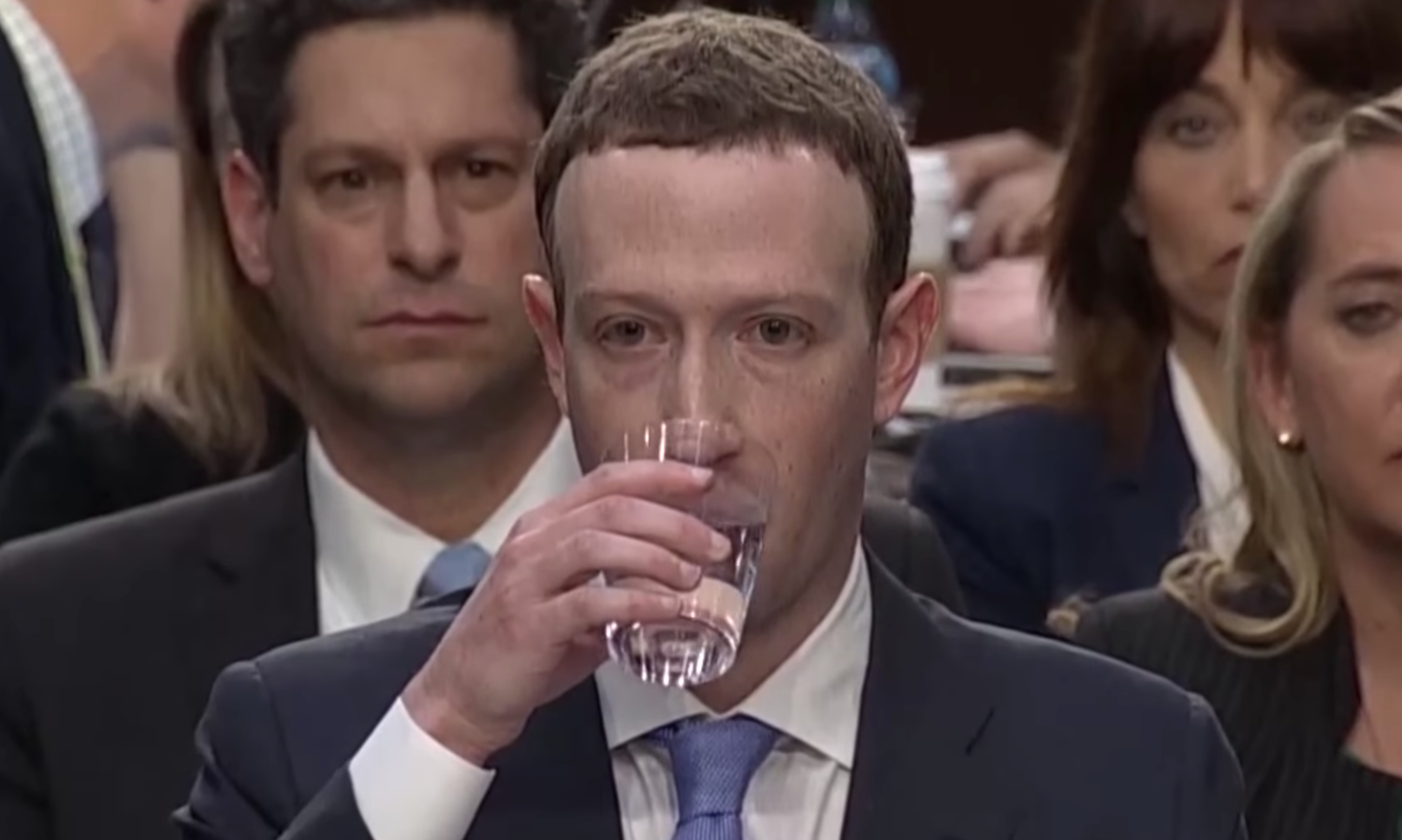 The Jew CEO of Facebook Mark Zuckerberg is coming under fire for lying to Congress about their data collection practices.
A Democratic congressman hammered Facebook and its CEO, Mark Zuckerberg, following a report that the company is sharing large amounts of its users' data with other companies.

"Sure looks like Zuckerberg lied to Congress about whether users have 'complete control' over who sees our data on Facebook," Rep. David Cicilline (D-R.I.) tweeted on Sunday.

"This needs to be investigated and the people responsible need to be held accountable," the top Democrat on the House Judiciary antitrust subcommittee continued.

Cicilline's tweet came in response to a Sunday New York Times story that detailed "far-reaching data partnerships" Facebook has established with roughly 60 device manufacturers, including Apple, Amazon, BlackBerry, Microsoft and Samsung over the last decade.

The partnerships allowed device makers to obtain Facebook user data like relationship status, religion and political leanings from users and also allowed for the sharing of the data of users' Facebook friends.
Zuckerberg was under no obligation to tell the truth because the fools in Congress didn't make him testify under oath. They actually felt it was more important to put Diamond and Silk under oath than Zuckerberg. So is it any surprise that Zuckerberg would lie?
I'm sick of the chicanery from these Jews and Communists running these big tech companies. It's time for them to be regulated and it's starting to look like it could finally happen. Politicians on both sides of the aisle are becoming increasingly critical of them. Democrats are angry about unethical data sharing and Republicans are angry about censorship.
But to hell with Facebook. It might not seem like it now, but it's a dying platform. Fewer and fewer younger people are using it. It's basically become the online hangout of choice for boomers and those people are all starting to die off.