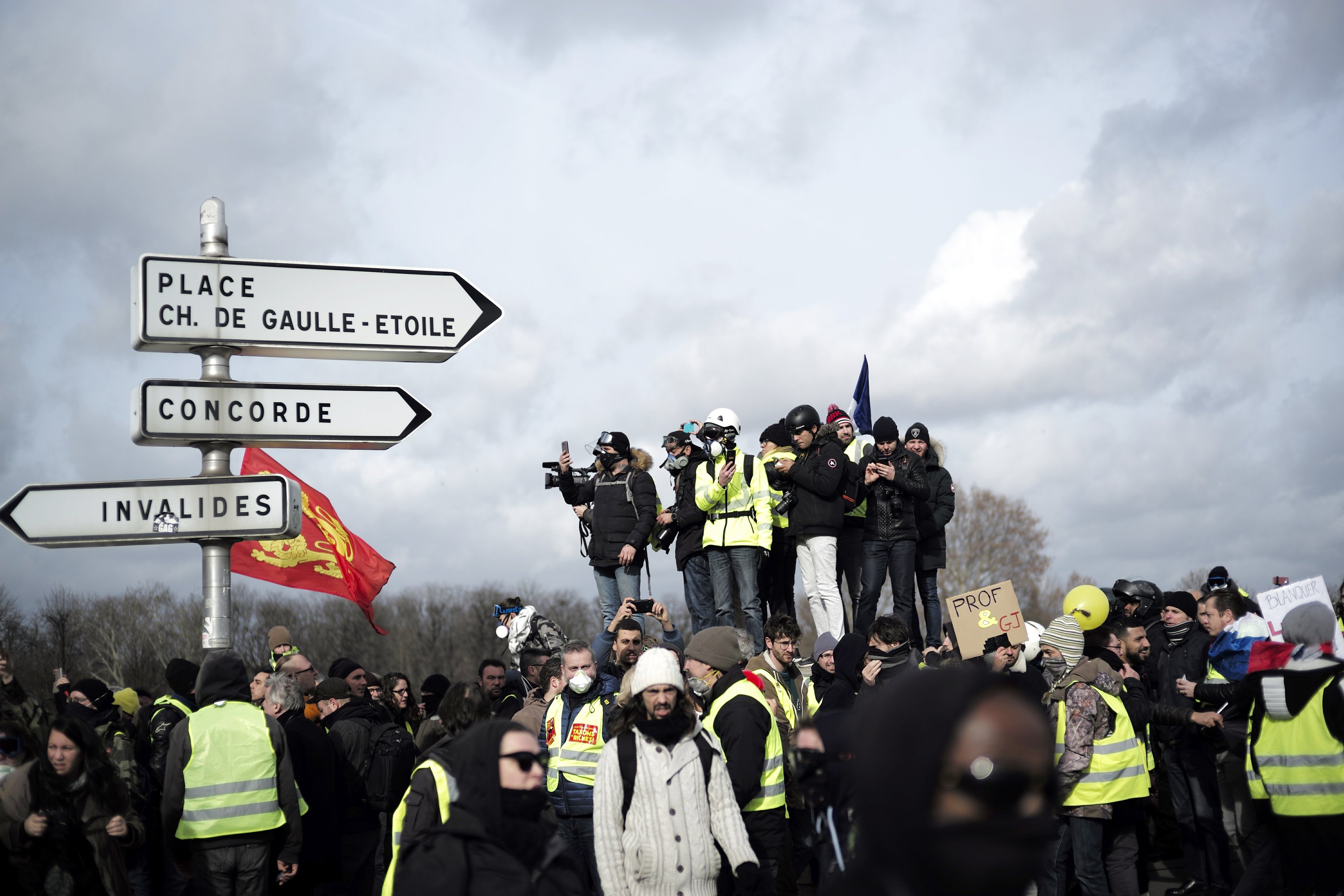 The "Yellow Vest" protests are still going strong throughout France. This is a true populist uprising of the White French population!
All sorts of chaos took place. One of the "Yellow Vest" protesters unfortunately had their hand blown off by a police grenade.
AP:
A French yellow vest protester's hand was ripped apart Saturday during violent clashes in Paris as demonstrators tried to storm the French National Assembly in a 13th consecutive week of unrest.

Police said the injured protester lost four fingers as police swooped in to stop protesters from breaching the parliament's exterior. Police could not confirm French media reports that the hand of the demonstrator, who is now being treated in the hospital, was blown up by a grenade used to disperse unruly crowds.

As scuffles broke out in front of the National Assembly and French police responded with tear gas, paramedics huddled around the injured protester at the National Assembly gates.

Police used batons and fired tear gas in Paris to disperse demonstrators, some of whom threw debris at riot police. Cars, motorbikes and trash bins were set ablaze as the protest moved toward the city's Invalides monument and onto the Eiffel Tower.

French Interior Minister Christophe Castaner went to Twitter to express his "disgust" as protesters set alight an anti-terror military car. Its yellow smoking plumes, against the backdrop of the Eiffel Tower, made for a powerful image of rejecting authority.
So the government official in charge of the interior is disgusted that the French people set a military vehicle on fire. When said equipment is being used to oppress the people, the people have every right to destroy it.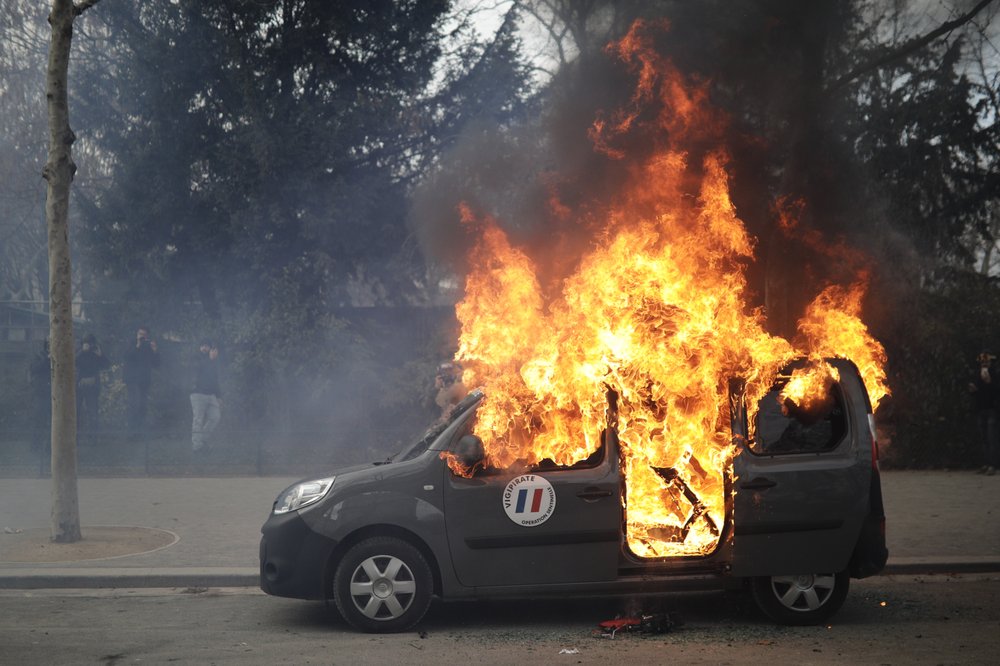 The "Yellow Vest" protests are now enjoying the support of Italy's government a move which angered Emmanuel Macron and those around him. It even resulted in the recall of France's ambassador.
What I'd like to know is where Donald Trump is on all of this. He should be expressing support for the "Yellow Vest" uprising against Macron. Even just a few tweets declaring sympathy with the movement would go a long way. But instead of supporting the "Yellow Vest" movement, he is letting neocon assholes like John Bolton and Mike Pompeo actively work to overthrow the Venezuelan government.
I guess he doesn't want to undermine his relationship with Macron, but Macron is a selfish prick. He tried to pull that weird handshake nonsense during one of their first meetings. So I have no idea why he would give a fuck what happens to him politically.
Overall though, the "Yellow Vest" movement is strong and is not letting up despite the Jew-run media's attempt to ignore the reality of what's happening.