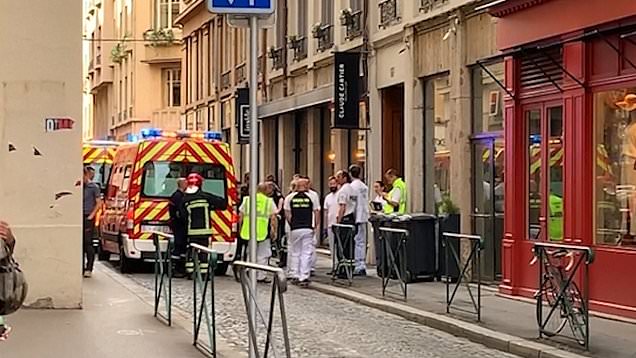 It is interesting to see how this multi-decade war against terrorism has only resulted in more terrorism throughout the West. Terrorist acts by Moslems and other colorfuls aren't even front page news stories now.
This recent nail bomb attack in France is just another example of how people have just come to accept this insanity.
At least 13 people were injured in an explosion in the French city of Lyon after a man left a suspected parcel bomb on a shopping street, officials said.

Most of those hurt were hospitalised for treatment to leg injuries that were described as "light". The Paris counter-terrorism prosecutor has opened a probe into the blast.

No one has claimed responsibility for the act as of yet, said Paris prosecutor Rémy Heitz at a news conference on Saturday. He said investigators found screws, metal marbles, seven small batteries, a printed circuit board, and a remote-controlled trigger device.
These problems could be easily solved. If we banned Moslems from the West and stopped bombing Moslem countries for the benefit of Israel, there would be less terrorism in the West. But because of Jews, we are not allowed to discuss or implement such policies.