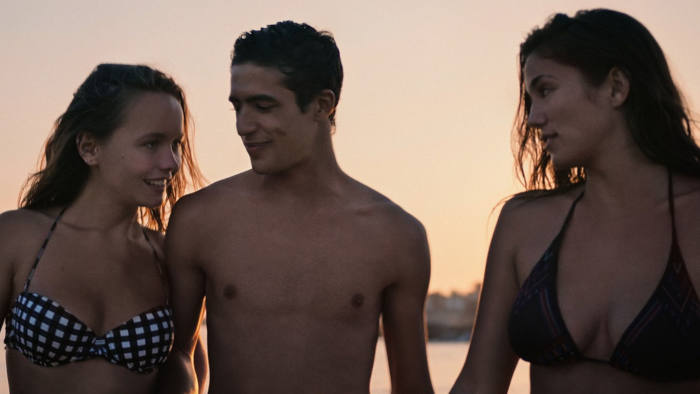 A French speaking Arabic filmmaker just trolled the Cannes Film Festival with some type of weird 3.5 hour porn film complete with a very long oral sex scene on a nightclub toilet.
MEKTOUB, My Love: Intermezzo was slammed at Cannes film festival for its 13-minute sex scene on an actress.

The three-and-a-half hour film has been branded "misogynist", "creepy" and borderline "pornography" after it premiered last night in France.

Filmmaker Abdellatif Kechiche's latest creation has been described as a largely plotless movie set in a nightclub with an abundance of twerking girls.

A 13-minute explicit sex scene in the nightclub toilet left viewers up in arms at its late-night premiere.

Critics blasted the obsession with bums and scantily-clad female dancers that appears in almost three hours of the running time.

The twerking only stopped with a few shots of friends buying each other drinks and the long sex scene.

Los Angeles Times critic Justin Chang described the movie as "the work of an embattled, controversy-seeking filmmaker who has decided to troll his audience".

The Hollywood Reporter's Boyd van Hoeij wrote: "What happens here is nothing more than gratuitous porn."
This is not a very good troll. Thanks to Jews, the public has already been desensitized to some of the most degenerate insanity imaginable. There aren't very many degenerate things one can present in film format to trigger people these days.
If this filmmaker really wanted to trigger people he could have done a film promoting the virtues of the National Socialist era in Germany. Or he could have done an expose on the evil of Jews. Even a film showing how stupid niggers and feminists are would have done the trick.
Those would have been good trolls. A 3.5 hour porn film with a long oral sex scene on a toilet is not a good troll in this era of Jewish degeneracy.