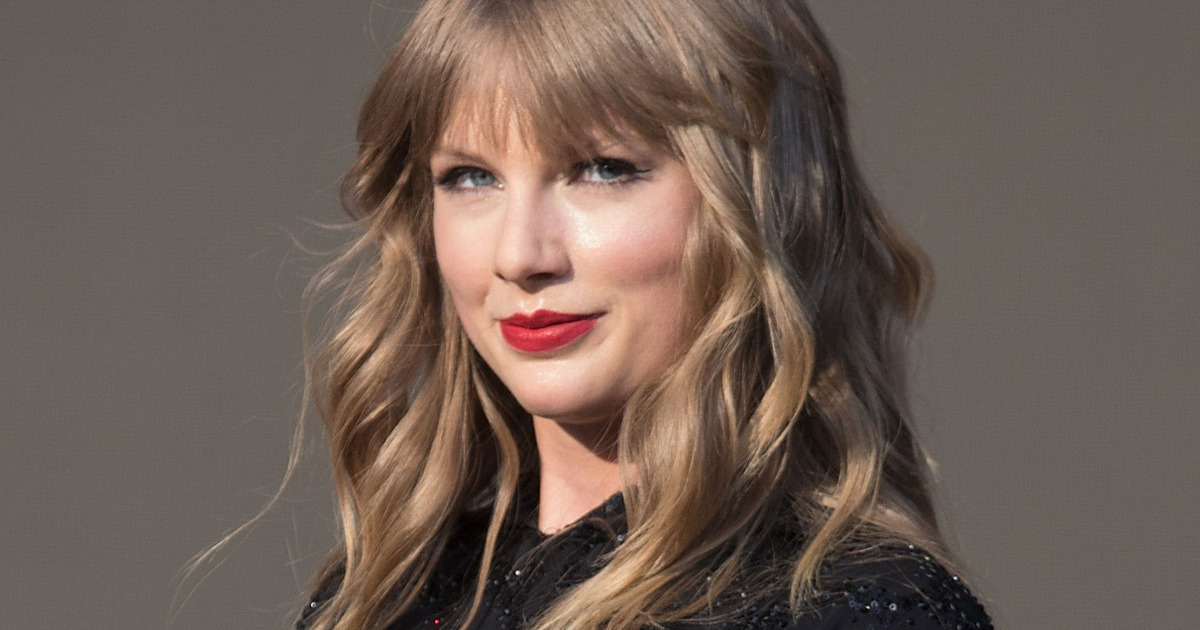 The evil skank Taylor Swift has issued a statement declaring her support for the Democrats. Apparently she thinks Republican Tennessee Senate candidate Marsha Blackburn is a bad racist, homophobic person or something.
Previously, Swift has been memed as a so-called "Aryan Princess" or "Aryan Goddess" by people within the Alt-Right. This was largely a marketing ploy to spread our political ideas into the mainstream. Nobody seriously believed that she was an "Aryan Princess" despite the fools in the Jewish media claiming otherwise.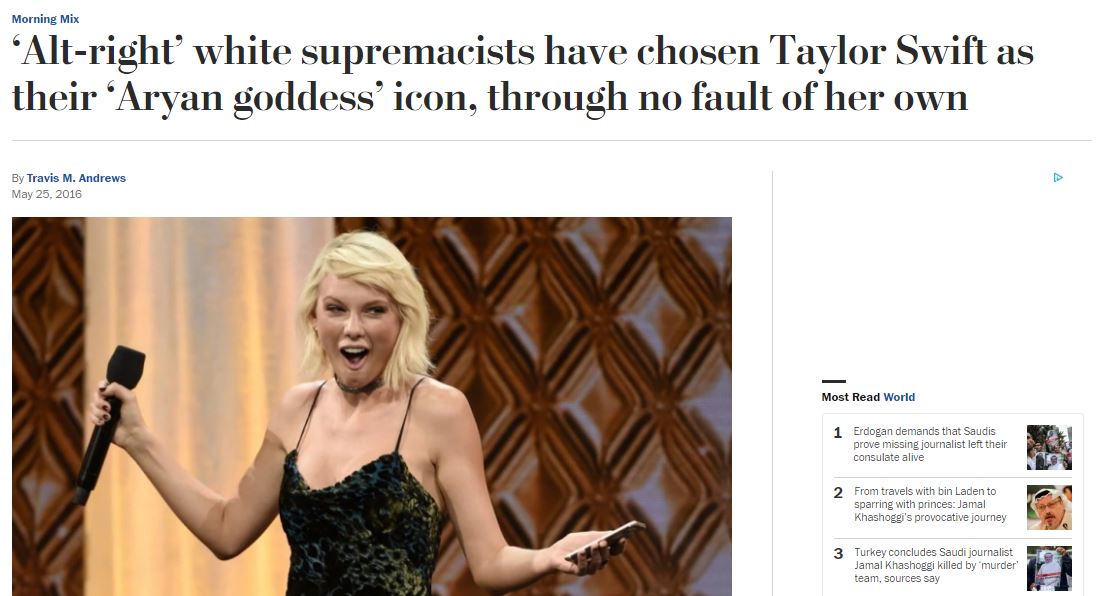 Truthfully, Swift is no different than all these other celebrity skanks. She's ridden the cock carousel going through an untold number of boyfriends during her 20s while focusing on her music career. The fact that she hasn't had any children yet has undoubtedly made her a very miserable and angry individual.
Childless womyn are more likely to be leftists and this explains why Swift has chosen to support the Democrats. She may also have been pressured to come out and make a political statement considering the business that she's in. One can only imagine how many Jewish music executives, lawyers and marketing people she has to deal with.
Either way, this statement is not good for her brand. She's undoubtedly alienated many of her fans by doing this. She would have been better off remaining apolitical. This was part of her appeal and many assumed based on how she was marketed that she was a political conservative and not a political leftist. That assumption has been flushed right down the toilet with her recent statement.
Donald Trump was asked about Swift and said that he likes her music 25 percent less now.
I don't think Swift's post means a whole lot for this Senate race. Blackburn is doing well in the polls. The only negative impact from this will be on Swift's music career.