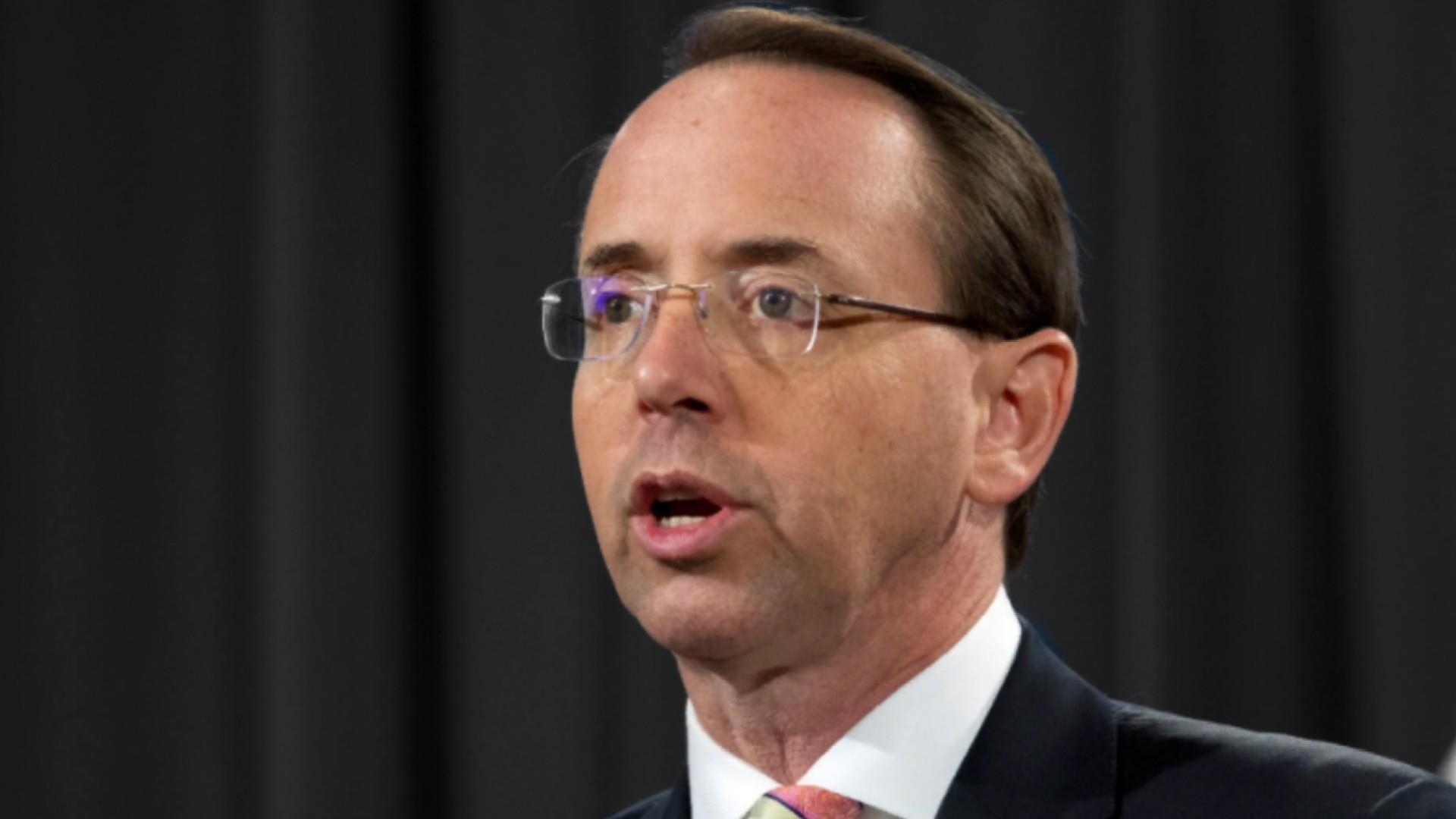 The demonic kike Rod Rosenstein who kicked off this ridiculous Russia hoax witch hunt led by Bob Mueller will apparently be resigning after William Barr is confirmed as Attorney General.
RT:
Deputy Attorney General Rod Rosenstein is expected to resign as soon as new Attorney General William Barr is confirmed, an ABC News report claims. Rosenstein's departure has long been the subject of speculation.

Citing anonymous sources, ABC claims that Rosenstein will leave his position as the nation's number two law enforcement officer around the time William Barr, President Trump's nominee for Attorney General, takes office following a Senate confirmation. Barr's Senate Judiciary Committee hearing takes place next week.

The source said that Rosenstein is resigning of his own accord, and not being forced out by Trump. The Deputy AG had apparently planned all along to serve for two years.

In his time in charge of Mueller's years-long investigation, Rosenstein has been criticized by some Republicans for authorizing the surveillance of former Trump campaign adviser Carter Page, and for failing to appoint a second special counsel to probe his own department's handling of the Russia investigation. 11 House Republicans introduced articles of impeachment against Rosenstein last July based on this alleged misconduct, a move that ultimately went nowhere.
I doubt that he's resigning of his own accord. But truthfully, after Trump got rid of Jeff Sessions and Matthew Whitaker took over supervision of the Bob Mueller probe, Rosenstein was effectively neutralized.
Even still, he played a major role in this circus. And if you look at the biggest players involved in it, a good portion of them are Jewish. There's really no doubt that there is a Jewish war against Trump when you look at this and the fanatical hatred of him in the Jewish media.
But whatever the case, I'm just glad to see that this kike will be gone. Now a non-kike can be appointed in this position. And hopefully from there we'll get a second special counsel to investigate the major players involved in this ridiculous conspiracy to hoax a conspiracy against Trump.