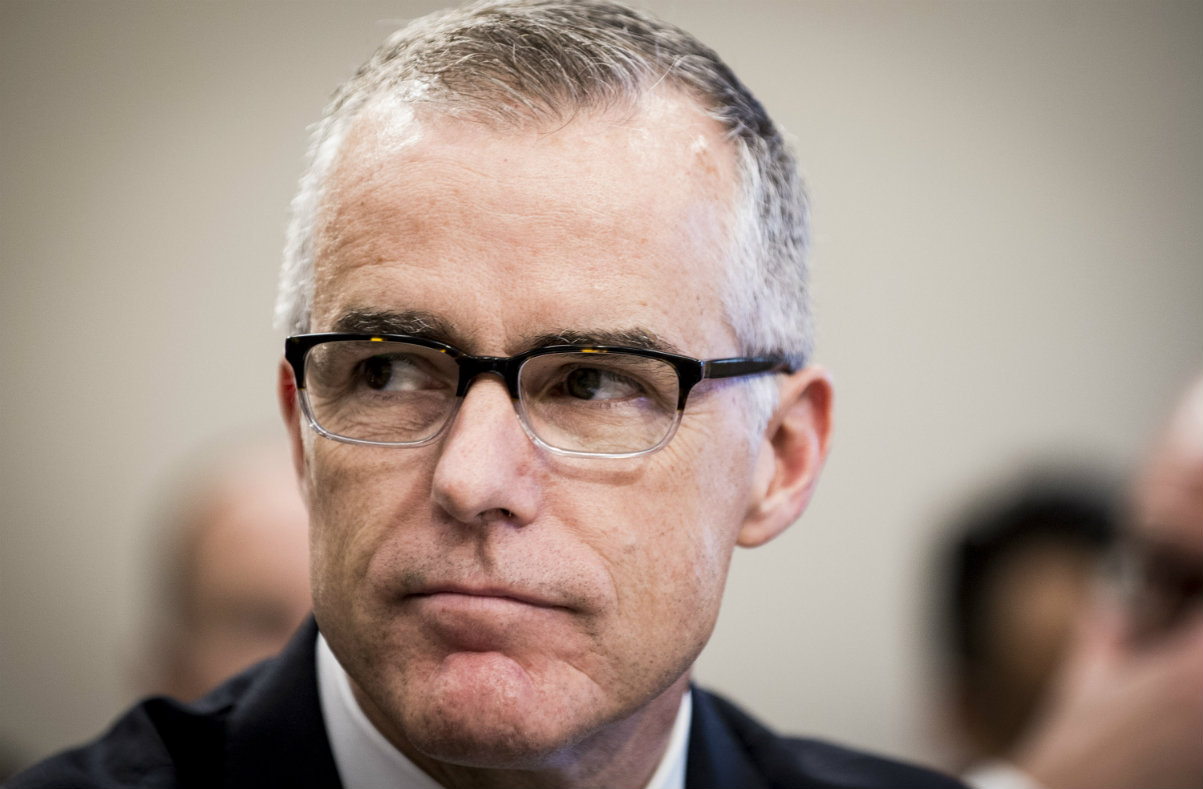 The Department of Justice is a total joke.
The Justice Department said Friday it will not pursue criminal charges against former FBI deputy director Andrew McCabe, after a nearly two-year-long investigation into accusations brought by the agency's independent watchdog who found that he lacked "candor" when questioned about leaking to the media.

In a letter to McCabe attorney Michael Bromwich obtained by Fox News, Justice Department attorney J.P. Cooney said the investigation is now "closed."

"We write to inform you that, after careful consideration, the government has decided not to pursue criminal charges against your client, Andrew G. McCabe," Cooney wrote.

The DOJ added: "Based on the totality of the circumstances and all of the information known to the government at this time, we consider the matter closed."
If you don't believe me, ask Tom Fitton. He has been following all of this insane Russia hoax bullshit for the past several years and he agrees with my opinion.
The DOJ decision to not prosecute Andrew McCabe is disgraceful but not surprising. @realDonaldTrump @JudicialWatch https://t.co/ljJC4ecShQ

— Tom Fitton (@TomFitton) February 14, 2020
Corrupted DOJ begins the week with a slap at @RealDonaldTrump through its abuse of Roger Stone and ends the week with another slap of Trump by letting anti-Trumper McCabe off the hook for serious criminal activity. https://t.co/1BObxZYimz

— Tom Fitton (@TomFitton) February 14, 2020
McCabe was at the center of a criminal conspiracy to remove Donald Trump from the presidency by way of the Russia hoax. He lied to the FBI multiple times about said conspiracy and he is not being charged with crimes.
As it stands now, there is zero reason to believe that any of the people involved in this criminal conspiracy will be held accountable. So called conservative talk radio hosts like Sean Hannity and others keep talking about John Durham's investigation and telling us to be patient.
Fuck patience. There's all sorts of material in the public domain alone that could have been used to make numerous arrests months ago. Yet time keeps passing by and nothing happens. McCabe specifically not being charged is completely insane.
If you think justice exists in the United States you are delusional. The Soviet Union had a more functional justice system than this.