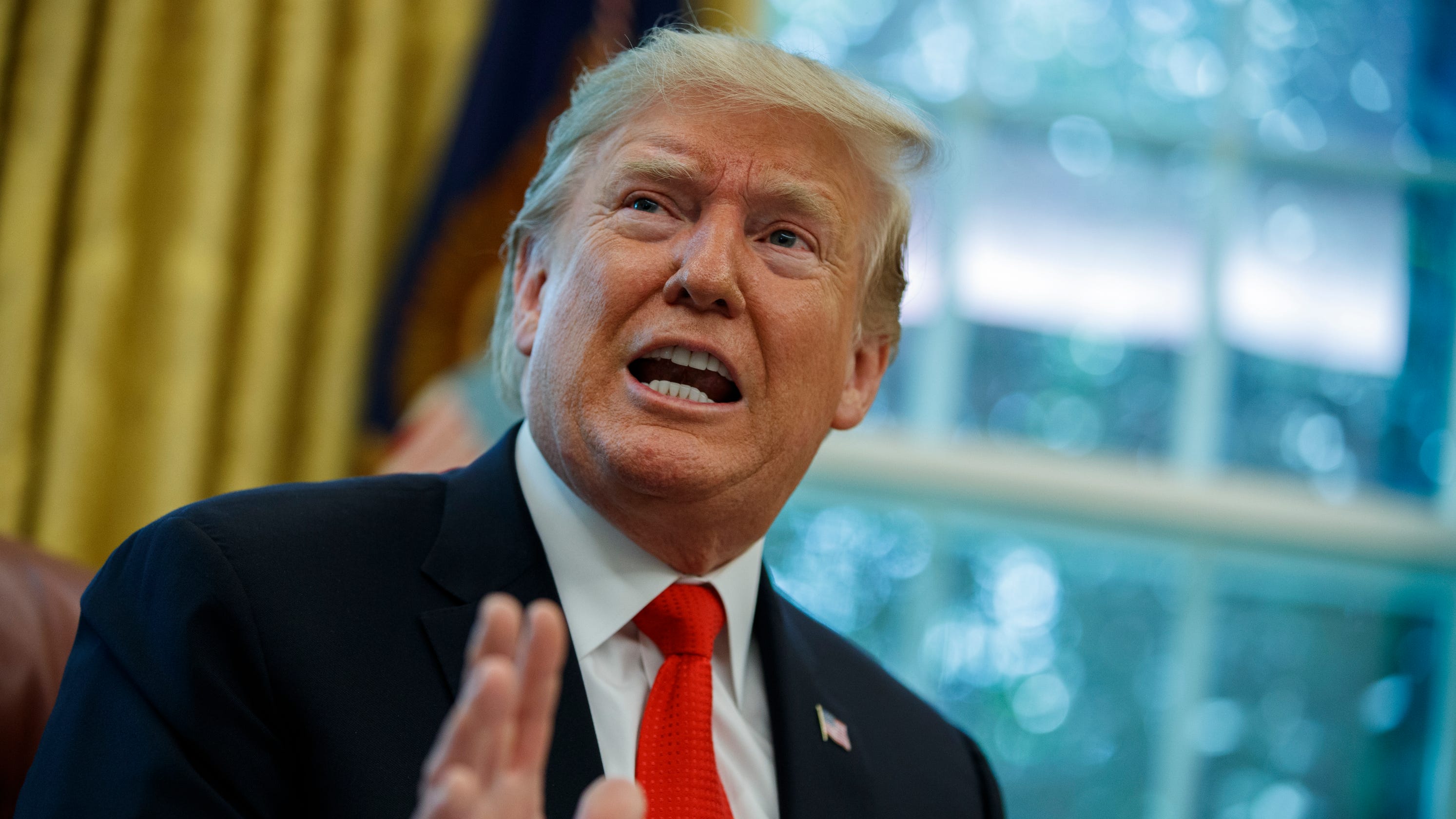 Democrats are making new calls to impeach Donald Trump over some weird bullshit involving a call he had with Ukraine's leadership that apparently had to do with Joe Biden.
Donald Trump pressed the new leader of Ukraine this summer to investigate Joe Biden, multiple reports say, as Democrats condemned what they saw as a clear effort to damage a political rival.

It was the latest revelation tied to an explosive whistleblower complaint that sparked a showdown between congressional Democrats and the Trump administration. Trump officials have refused to turn over the complaint by a national security official or even describe its contents.

Trump spoke to the Ukrainian president, Volodymyr Zelensky, on 25 July, about two weeks before the complaint was filed. On Friday, the Wall Street Journal reported that Trump repeatedly pressured Zelensky to investigate Biden's son, Hunter. In the July phone call, Trump urged Zelensky about eight times to work with Giuliani on the investigation, the Journal said, citing people familiar with the matter. Other media outlets confirmed that Trump had pushed Zelensky to take action.

Trump did not raise the issue of US aid to Ukraine, indicating there was not an explicit quid pro quo, a source told the Associated Press.
Do the Democrats really think they can impeach Trump over a phone call he had with Ukraine? And nobody even knows the exact contents of the call. All we are hearing are rumors and hearsay from some person in the government who doesn't seem to like Trump very much.
Plus, shoving this story down everyone's throats is only going to expose Biden as having corrupt family business dealings with both China and Ukraine. Both of which are fairly well documented.
And who knows, maybe that's the entire point of this. It will help get Biden out of the way who the Jewish media has clearly given up on. They wouldn't be bringing up all the mistakes he's made on the campaign trail if they weren't trying to push him out of the race.
Even still, with the 2020 election just a little over a year away, it's quite insane that the Dems keep pushing this impeachment nonsense. The easiest way for them to get rid of Trump would be to beat him in the election. Unfortunately for them, they have a terrible field of candidates and they seem to think Elizabeth Warren aka Pocahontas stands the best shot.