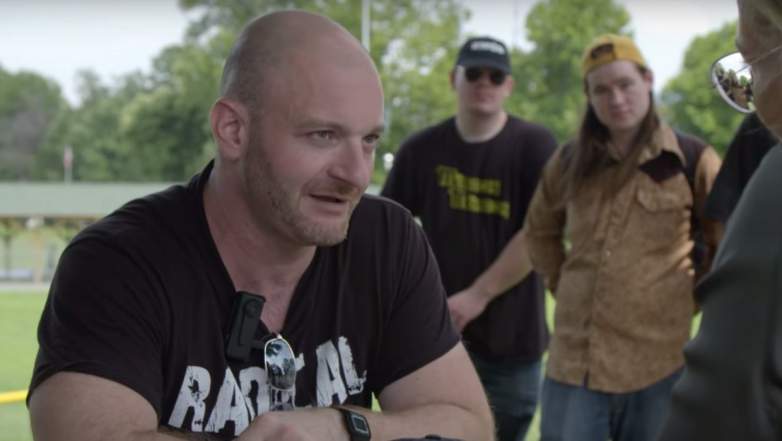 Christopher Cantwell who has been held as a political prisoner for over 100 days has finally been granted bond.
Christopher Cantwell who has been unjustly locked up in jail following the Unite the Right rally in Charlottesville was finally granted bond. The very fact that he has been in jail for over 100 days because he defended himself with pepper spray is the most insane thing imaginable. It has been a gross injustice what has happened to him.
A man charged with illegal use of a chemical at the University of Virginia Rotunda on Aug. 11 was granted bond after serving 104 days in jail.

A judge set Christopher Cantwell's bond at $25,000 and prohibited him from possessing firearms as a bond condition. Cantwell, who lives in New Hampshire, also must wear an electronic monitoring device and must remain in the state of Virginia prior to his February trial.

The white nationalist with an online following gained infamy in the Vice News documentary about the events of Aug. 11 and 12. He initially was charged with three felonies relating to the release of pepper spray on Aug. 11.

In November, two of those charges were dropped, leaving a single felony count of illegal use of a chemical. On Monday, Cantwell was indicted on that charge, and the grand jury issued a direct indictment for a second count of the same charge.
They needed someone to make an example of. That's literally the only reason he's been in jail for this amount of time. His profile was raised exponentially following the Vice News documentary on the Unite the Right rally so he made for a convenient target.
He goes into more detail on his recent podcast. He's actually been recording podcasts over the phone while in jail.
Even though he has to stay in Virginia as this process gets flushed out, he'll at least be free. Hopefully most people are seeing this for what it is. They have unjustly detained this man for political reasons.
This is fantastic news!