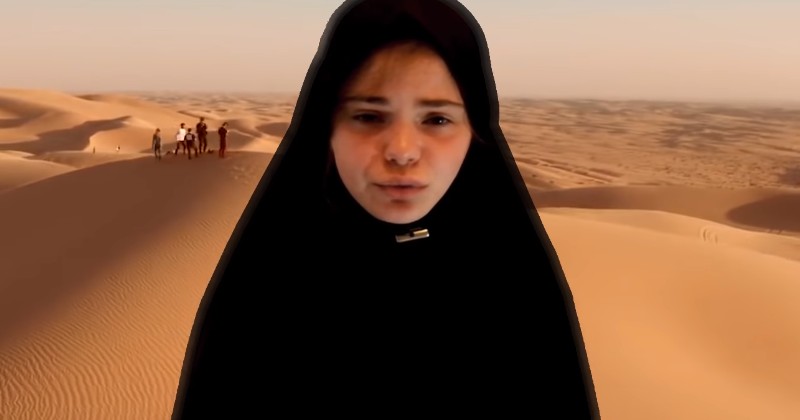 Everyone's favorite Buzzfeed kike Joe Bernstein just wrote an article attacking a 14-year-old YouTube personality named Soph. She has close to a million YouTube subscribers because of her videos which contain all sorts of politically incorrect comedy. But since Bernstein is a soyboy Jew, he has a big problem with any sort of politically incorrect comedy and has sought to get her banned off of YouTube. His article has even resulted in Soph receiving death threats.
I've been covering this stuff for awhile now, and these videos are among the most shocking things I've ever seen. I don't think you can watch this stuff without concluding there is a moral crisis at YouTube.

— Joe Bernstein (@Bernstein) May 13, 2019
WIBC:
God bless the people of Buzzfeed "News" for doing their part to ensure a 14-year-old girl with poor judgment receives death threats. What a fine organization indeed.

Joe Bernstein, who masquerades as a "journalist" wrote an article this week that targeted a 14-year old girl who uploaded a politically-incorrect video to YouTube, resulting in a ban from the platform.

The high school freshman, who goes by the name of 'Soph,' was described by Bernstein as "YouTube's newest far-right, foul-mouthed, red-pilling star."

Appearing on screen cloaked in an Islamic chador, Soph ironically delivers a 20-minute tongue-in-cheek monologue against the kind of "moralist crusades" that saw InfoWars' Alex Jones and other high-profile media personalities banned from the platform.

"These people are vampires of fear and hysteria. So if you maintain your position and refuse to comply with their demands they'll become increasingly upset as time goes on," Soph says in the video. "Don't ever allow yourself to be silenced."

Wanna see the video for yourself? Too bad; YouTube pulled it. Don't worry; the Chicks have the audio in the clip below.

Buzzfeed's Joe Bernstein extended his outrage to Twitter as well, because "pile on, everybody!"
How pathetic do you have to be as a grown man to go out of your way to try and get a 14-year-old banned off of YouTube? Not to mention the death threats that stemmed from this ridiculousness.
I wonder how high this kike's estrogen levels are. Must be pretty high considering the circumstances. What a disgusting and miserable creature he is.
Just take a look at this verminous fuck.