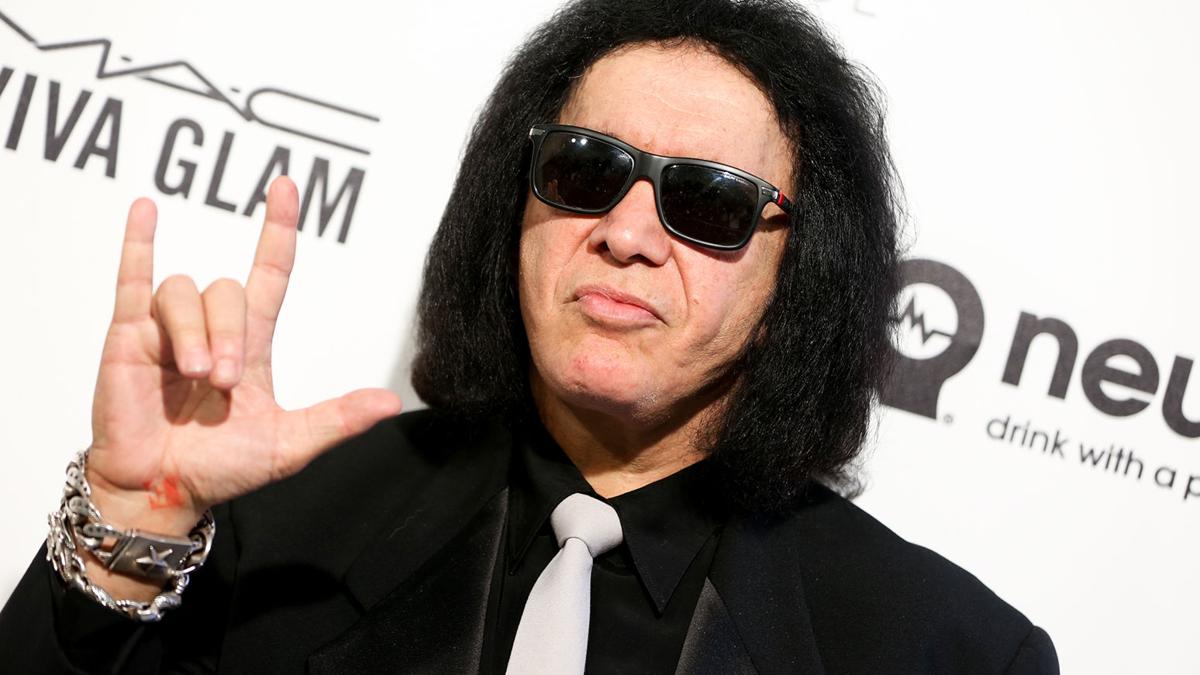 The other day, the Jew Gene Simmons from the satanic rock band KISS was at the Pentagon giving a briefing. Simmons is an Israeli Jew whose real name is Chaim Weitz. This is someone who painted his face and drank blood during concert performances in the 1970s.
The reaction to this on Twitter has been interesting. Simmons apparently used the platform to talk about the Holocaust hoax and other rubbish.
As tensions between Iran and the United States increase in the Middle East, the Pentagon briefing room is being used to host Gene Simmons of Kiss. pic.twitter.com/NauZ0bfkgm

— Idrees Ali (@idreesali114) May 16, 2019
KISS frontman Gene Simmons was at the Pentagon today and spoke with DoD employees.

Simmons spoke from a podium that has not seen a spokesperson brief in almost a year.

May 31, 2018 was the last time a press secretary delivered an on camera briefing at the Pentagon. pic.twitter.com/52lIcbe1P4

— David P Gelles (@gelles) May 16, 2019
Chaim Witz did not serve in the military in his native Israel or the country he entered as an immigrant, the U.S., where he became Gene Simmons, but he's an Islamophobe who brags about having sex with 4,800 women, so in @realDonaldTrump world that makes him a military genius. https://t.co/pnZEev859n

— Col. Morris Davis (@ColMorrisDavis) May 17, 2019
Every day, you wake up thinking it can't get any more bizarre.

And then you're wrong. https://t.co/5mBTk5yooh

— Dr. Jonathan Foley (@GlobalEcoGuy) May 17, 2019
Why don't you tweet the video of what he actually said. It was incredibly moving., the story of how his mother survived a concentration camp during the Holocaust and came to America — the true promised land. https://t.co/66bZbE71E0 https://t.co/MumwTBfb8g

— Marc Thiessen (@marcthiessen) May 16, 2019
But seriously, this is insane. Who the fuck thought this was a good idea? We are on the brink of potentially doing war against Venezuela, Iran and North Korea and the first Pentagon briefing in a year or so is with this satanic Israeli kike?
I think that because such a thing happened, the Department of Justice should appoint a special counsel to look into Trump-Israel collusion.
America has gone straight to hell thanks to these Jews. What more proof do you need than this?