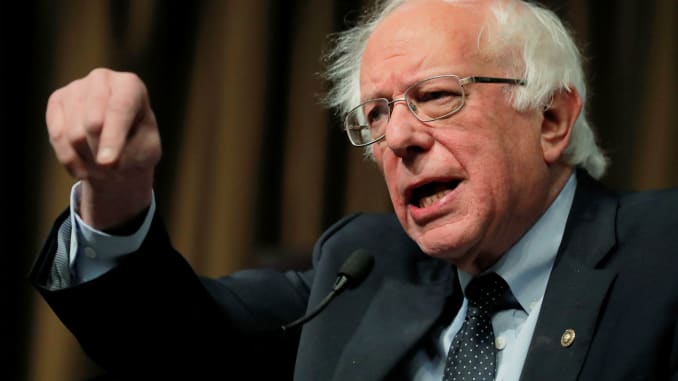 It looks like the Jew Bernie Sanders is having some serious health problems and could be close to death.
With the severity of his heart condition unknown, it's too soon to say when — or even if — Democratic presidential candidate Bernie Sanders might return to the campaign trail, according to two Las Vegas cardiologists.

Sanders' medical prognosis — and the future of his campaign — depend "on whether or not he had a heart attack," said Dr. Keith Boman, a cardiologist who has practiced in Las Vegas for 40 years.

Boman, who is not one of Sanders' doctors, noted that chest pain "would be a typical presentation for a blocked artery or for a heart attack."

Sanders' campaign stated that he had blockage in one artery and had two stents successfully inserted. The candidate had experienced "chest discomfort" at a campaign event in Las Vegas on Tuesday. Official campaign statements did not say whether Sanders experienced a heart attack. The Wall Street Journal quoted campaign spokesman Mike Casca on Wednesday as saying Sanders did not have a heart attack, then updated the story to say Casca later stated that more tests would be run to determine that diagnosis.

To insert a stent, doctors thread a tiny balloon inside a blocked artery to widen it. The stent, a small wire mesh tube, is then inserted to keep the artery open.
This does not look good for Bernie. It also raises serious questions about his legitimacy as a presidential candidate. People are not going to vote for someone who could potentially drop dead while they are in a political race against the bad orange man.
But despite my many political disagreements with Bernie, I do not wish death on the man.
lol just kidding, I couldn't give a fuck if this old Jew kicked the bucket. His Jewish Marxist bullshit is bad for all of us, so quite honestly, we'd actually be far better off if he died as soon as possible. But you could also say the same thing about many other Jews, many of who are far worse than Bernie.