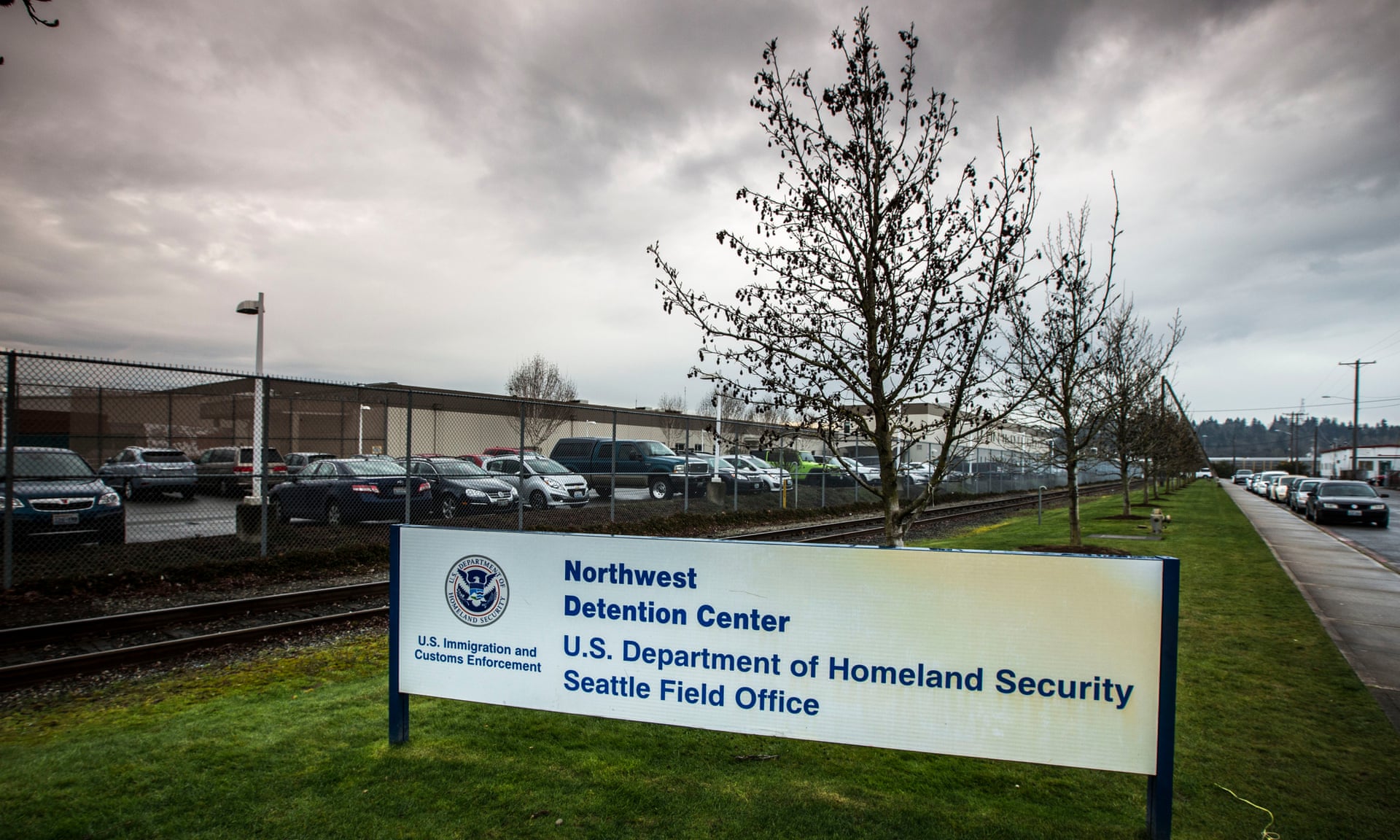 Here's a story that will be quick buried.
A 69-year-old man armed with a rifle threw incendiary devices at an immigration jail in Washington state early on Saturday morning, then was found dead after four police officers arrived and opened fire, authorities said.

A friend of the dead man said she thought he wanted to provoke a fatal conflict, the Seattle Times reported, and described him as an anarchist and anti-fascist.

The Tacoma police department said the officers responded about 4am to the privately run Tacoma Northwest Detention Centre, a Department of Homeland Security detention facility that holds migrants pending deportation proceedings.

The detention centre has also held immigration-seeking parents separated from their children under Donald Trump's "zero tolerance" policy, an effort meant to deter illegal immigration.

The shooting took place about six hours after a peaceful rally in front of the detention centre, police spokesman Loretta Cool said.

The Pierce county medical examiner's office identified the man as Willem Van Spronsen of Vashon Island, the Tacoma News-Tribune and the Seattle Times reported.

Police said Van Spronsen caused a vehicle to catch fire and attempted to ignite a large propane tank and set buildings alight. Police said that besides the rifle, he had a satchel and flares.

Police said officers called out to Van Spronsen and shots were fired.

Officers then located Van Spronsen and determined he had been shot and was dead. Authorities said investigators were processing the scene and police are continuing to investigate. No law enforcement officers were injured.
So here we have a pro-invasion anti-fascist who committed an act of terrorism against a United States government building. And since anti-fascist terrorists are above the law, nothing will happen to these groups in relation to this incident.
But just think of what would happen if a right-wing group did what this anti-fascist did. You'd see an enormous crackdown and Jews in the media calling for 1,000 year long prison sentences for anybody remotely involved.