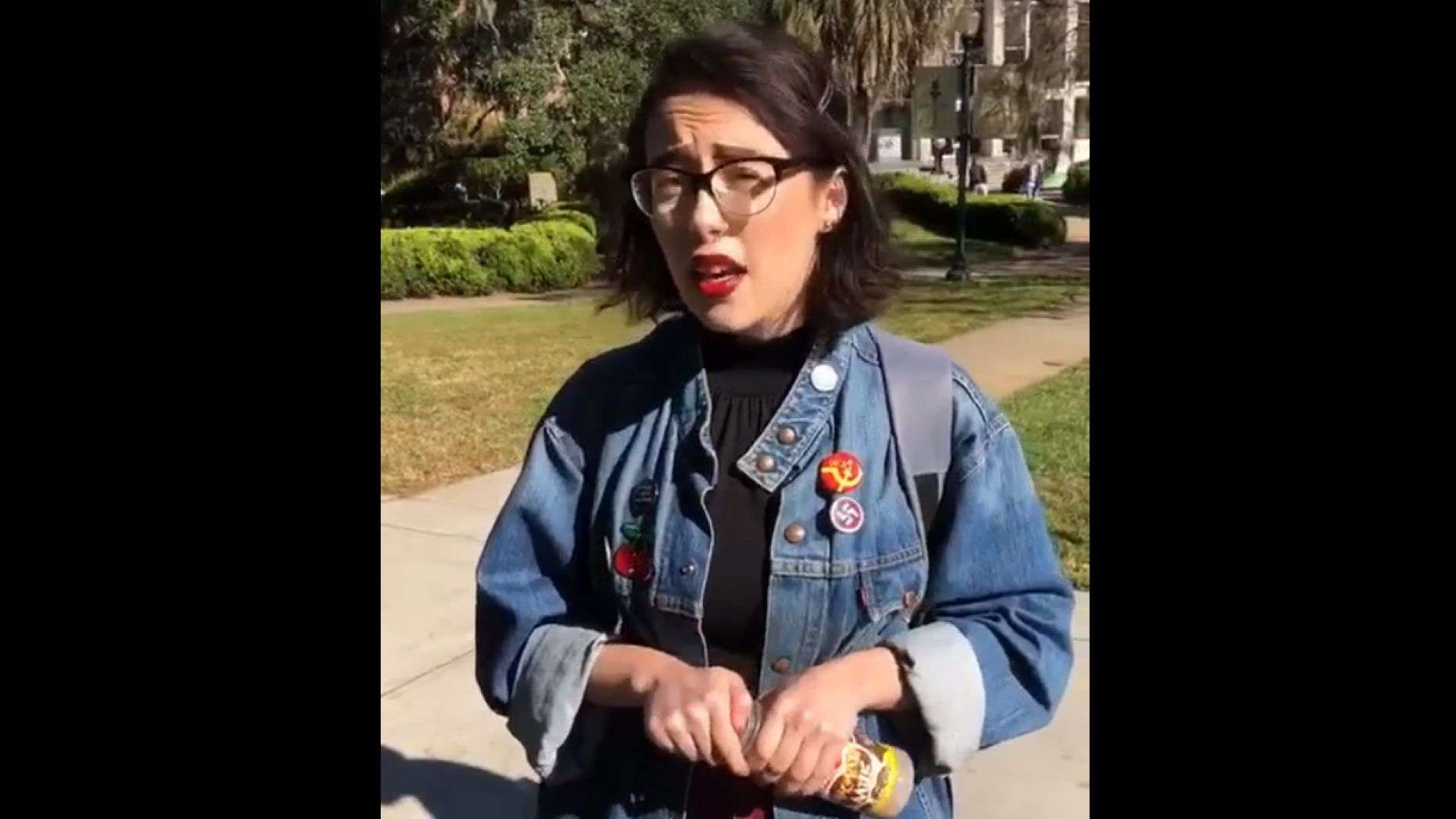 Some kike bitch who is working for Andrew Gillum's political campaign down in Florida was arrested after throwing some type of liquid drink at Republicans.
Apparently it was chocolate milk? That's at least what Fox News and others on Twitter have reported.
Sickening to see a member of @FSUGOP a group I'm proud to be in have chocolate milk thrown on her for campaigning . In the state constitution it says students are allowed to express their point of view on campus. This is a vile attack. pic.twitter.com/Wd9RQSqCrt

— Hunter Pollack (@PollackHunter) November 1, 2018
She was angry at Republicans because 6,000,011 of her people were killed by Nazis last weekend at a Pittsburgh synagogue.
These Jews are really exposing themselves for the rats that they are. They're becoming increasingly more unhinged and the more unhinged they become the more ground they are losing politically.
There's literally no reason for these kikes to be afraid of Nazis. They have their own country. This country is called Israel and there are no Nazis there. This Jewess cunt and others like her who are afraid of Nazis should seriously take a one-way trip there while they still have a chance.
Real Americans are getting increasingly tired of these stupid antics from these hook nosed kikes.