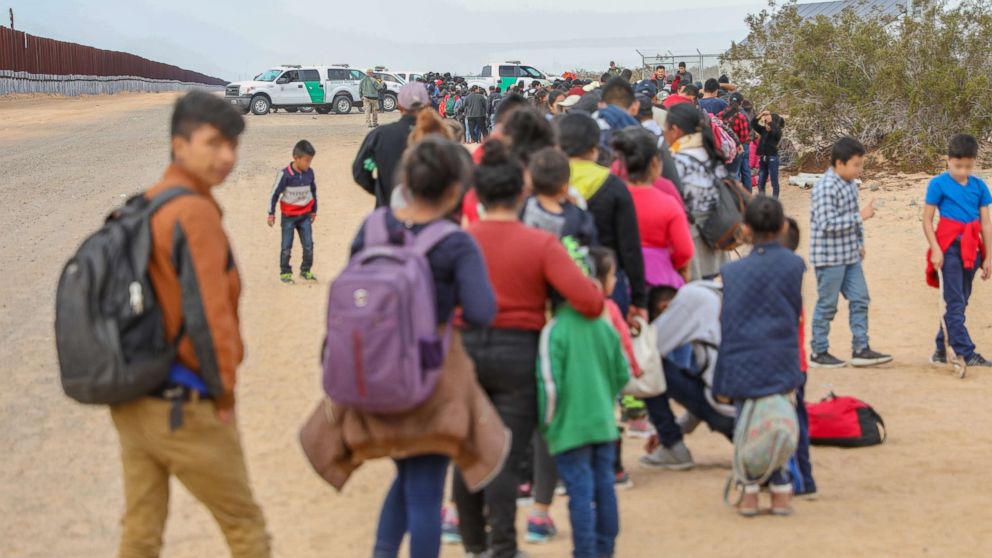 A state of emergency has been declared in Yuma, Arizona because it has been totally overrun with illegal alien savages.
Yuma, Arizona, Mayor Doug Nicholls issued a proclamation of emergency in the border city, saying the continued mass release of migrants directly into the community had become an "imminent threat" to life and property in the area.

The city lacks the resources it needs to handle the migrants, he said.

Yuma is the first border city in the U.S. to declare a state of emergency as part of its response to the latest surge in the number of migrant families reaching the U.S.-Mexico border to seek asylum.

"Today is a day that we had talked about three weeks ago, hoping never to get to," Nicholls said at a news conference on Tuesday.

With a "heavy heart," the mayor said he signed the document as a means to seek resources and to protect residents and vulnerable migrants.

"… the mass release of migrant families from federal detention facilities into the City of Yuma without provisions for adequate food, water, shelter and medical care threatens to cause injury, damage and suffering to persons and property located in the City of Yuma, Yuma County, Arizona as well as causing a humanitarian crisis," the proclamation read.
Why are people even trying to give them food and shelter? They should just march them out into the desert and let them die.
Seriously, why should I give a fuck about a bunch of savages who have come here to parasite off of us? This is my fucking country. If their country is so shitty, they should be working to fix it. Their problems are not my problems. This altruistic nonsense about helping these invaders represents the death of everything America is and was.