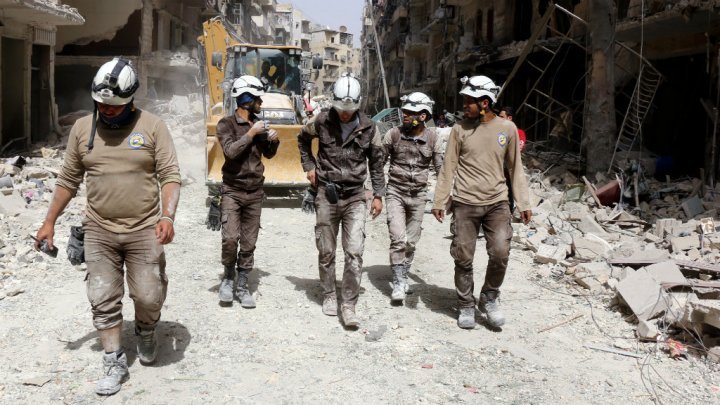 The State Department has for awhile been funding a group known as the White Helmets in Syria. It is a terrorist organization pretending to be doing humanitarian work in the country. Removing their funding is long overdue.
The State Department has reportedly frozen funding for a humanitarian group working in Syria, threatening the group's effectiveness.

CBS News reported Thursday that the State Department has put funding for the White Helmets group under "active review" as it determines which foreign aid programs to continue funding.

The White Helmets have essentially served as emergency responders in the war-torn country. In the past, the U.S. had provided roughly one-third of the group's total funding, CBS reported.

"This is a very worrisome development," an official with White Helmets told CBS about the funding freeze. "Ultimately, this will negatively impact the humanitarian workers' ability to save lives."

U.S. officials are reportedly working to see if there are alternative funding sources to cover some of the groups in need.

The move comes as President Trump more broadly weighs the future of U.S. involvement in Syria.
The White Helmets appeared to play a central role in staging the baby gassing hoaxes that were blamed on Bashar Al-Assad. Russia has already accused them of engaging in all sorts of chicanery.
Ben Swann has also done an interesting report dissecting the history of this organization.
And Roger Waters of Pink Floyd fame also views the organization as a propaganda front for Islamic terrorists.
With Assad winning the war, the White Helmets have less and less room in the country to operate. The removal of their funding will undoubtedly hamper their propaganda operations. They'll certainly have a much more difficult time staging fake baby gassing videos now!