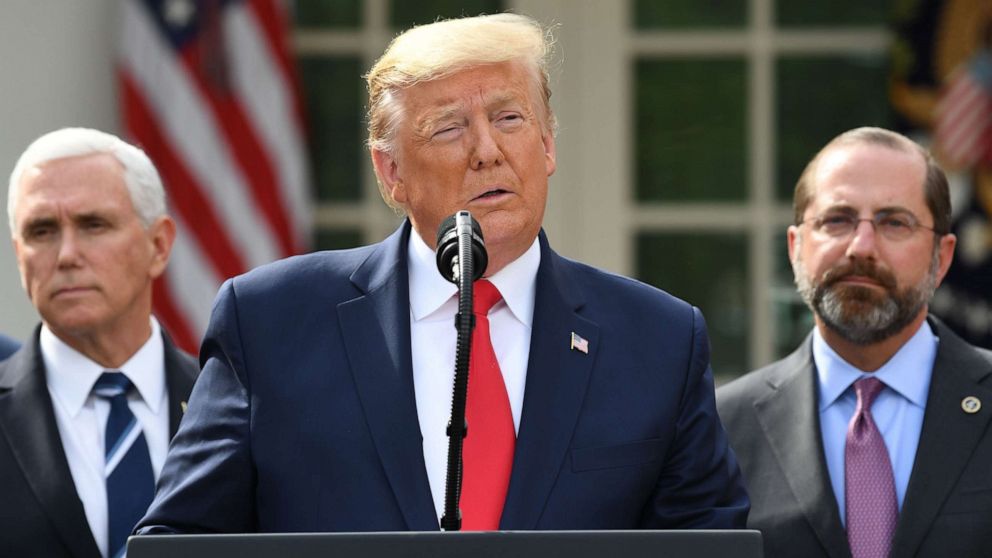 Yesterday Donald Trump declared the coronavirus a national emergency.
AP:
President Donald Trump on Friday declared the coronavirus pandemic a national emergency, freeing up money and resources to fight the outbreak, and then threw his support behind an aid package in Congress that is on track to provide direct relief to Americans.

From the Rose Garden, Trump said, "I am officially declaring a national emergency," unleashing as much as $50 billion for state and local governments to respond to the crisis.

Trump also announced a range of executive actions, including a new public-private partnership to expand coronavirus testing capabilities with drive-through locations, as Washington tries to subdue the new virus whose spread is roiling markets, shuttering institutions and disrupting the lives of everyday Americans.

But he denied any responsibility for delays in making testing available as his administration has come under criticism for being too slow to respond.

Trump said, "I don't take responsibility at all" for the slow rollout of testing.
Here's video of his announcement.
Unfortunately, Trump is a little late to the party on this one and the emergency measures he unveiled is not going to stop the coronavirus from spreading. It is only going to allow more people to get tested.
I don't know what else to say about this. He refused to take meaningful action on the borders because he was afraid of the kikes in the media calling him a racist xenophobe. He was also ordering insane evacuation missions to extract Americans from the epicenter of the virus outbreak in China.
The end result is that we are likely going to see America's hospital system overwhelmed with elderly patients and many of them will probably die from this.
But honestly, I have no idea what will happen. People have been driven into hysterics over this and that in many respects is more dangerous than the actual virus itself. Especially given the lack of social cohesion that exists in this country due to Jewish multiculturalism.
Ultimately however, Trump has given his political enemies a huge gift by not taking this serious enough. If he had just suspended air travel and closed the borders when China started implementing quarantines, much of this could have been avoided.