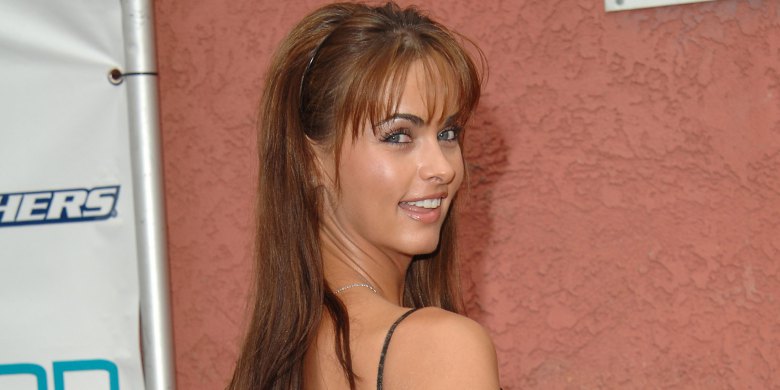 Karen McDougal a Playboy slut from the 1990s is claiming to have had an affair with Donald Trump. The Jew-run media has been pushing the story much like the Stormy Daniels nonsense.
Another slut is claiming she had an affair with Donald Trump. This entire narrative is about as comical as the Stormy Daniels shit.
Karen McDougal claims the nine-month affair with the future US president took place shortly after Mr Trump's wife Melania gave birth to the couple's son Barron and a magazine bought her story in order to bury it. Mr Trump denies any affair.

The White House said: "This is an old story that is just more fake news. The president says he never had a relationship with McDougal."

Ms McDougal, 46, a former Playmate of the Year, said she met Mr Trump at a Playboy Mansion party in 2006 and he "immediately took a liking" to her. The New Yorker magazine is understood to have obtained a hand-written account of the affair, which she confirms was in her own handwriting.

The eight-page document said Ms McDougal visited Mr Trump at a private bungalow in the Beverly Hills Hotel and he offered her cash after their first sexual encounter.

"We talked for a couple hours – then, it was 'ON'! We got naked + had sex," she wrote.

After Mr Trump allegedly offered her money she said: "I looked at him (+ felt sad) + said, 'No thanks – I'm not 'that girl'. I slept w/you because I like you – NOT for money' – He told me 'you are special'.''

Ms McDougal said she ended the affair in 2007 over racially-charged comments she claimed he made about black men and crude remarks about a friend.
So this former Playboy slut claims that Trump talked with her for a few hours before they fucked and then offered her money after fucking her. Then she ended their affair because he made an insensitive comment about niggers.
I don't believe any of this for a second. The story is being given credibility because it was reported by Ronan Farrow of The New Yorker Magazine. He began the #MeToo movement with his reporting on the kike pervert Harvey Weinstein.
Ultimately, nobody gives a shit about these stories. Even if it is proven that Trump fucked all these sluts, it is not something that impacts people's lives.