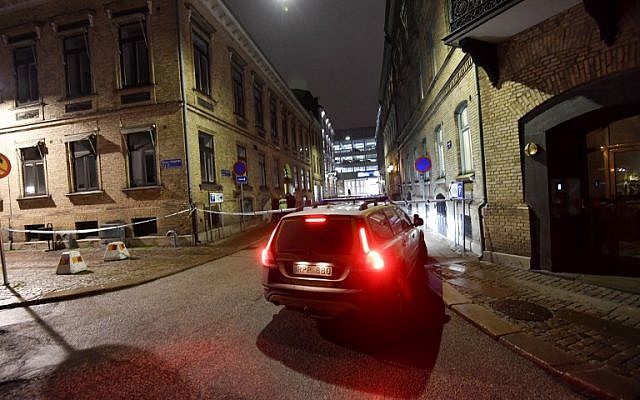 The hate against Jews continues in Sweden. A second Jew building was attacked following Donald Trump's declaration on Jerusalem.
How terrible! Another act of hate against Jews in Sweden!
Swedish police on Monday said they were probing an attempted arson against a Jewish chapel after a similar attack against a synagogue, which came in the wake of the US recognition of Jerusalem as Israel's capital.

Two burning objects were thrown at the chapel, located at a Jewish cemetery, in Sweden's third largest city of Malmo, the Jewish assembly said in a statement on Monday.

The Local news website said Molotov cocktails had been thrown at the building.

Malmo police spokesman Lars Forstell told AFP that the incident is being investigated "as an attempted arson" and that the motive is unclear.

No serious damage was done to the building and no one was hurt.

But the Jewish assembly in Malmo said it sees the incident as "extremely serious."
Jews around the world have to be feeling increasingly uncomfortable with what's happening. Trump's declaration on Jerusalem has refocused people's attention on them. All the third world hordes they brought into Western countries are focusing their attacks on Jews now.