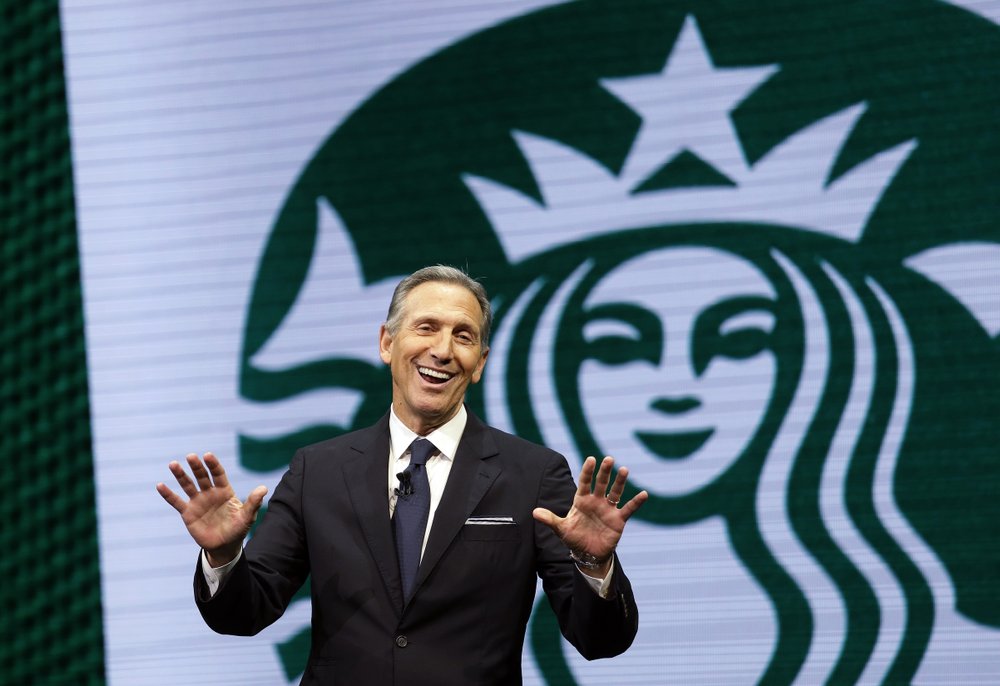 So the Starbucks Jew Howard Schultz is doing public appearances over the next month and at his first one he got heckled by someone calling him an asshole. The Democrats are very pissed off over Schultz plotting a potential 2020 centrist independent run.
AP:
Some of the most influential forces in Democratic politics revolted Monday against former Starbucks CEO Howard Schultz's prospective presidential bid, insisting that an independent run would unintentionally help President Donald Trump win another four years in office.

The critics included the Democratic chairman of Schultz's home state, another billionaire businessman who long flirted with an independent run of his own, former President Barack Obama's chief strategist, and the most powerful super PAC in Democratic politics.

"If Schultz entered the race as an independent, we would consider him a target. … We would do everything we can to ensure that his candidacy is unsuccessful," said Patrick McHugh, executive director of Priorities USA, which spent nearly $200 million in the 2016 presidential contest.

Specifically, he seized on Schultz's apparent willingness to cut entitlement programs such as Medicare and Social Security to narrow the federal deficit.

"The bottom line," McHugh said, "is that I don't think Americans are looking for another selfish billionaire to enter the race."
All of this is very funny. The Democrat Party is going to eat each other alive over the next couple of years. And even though President Trump is at a low point in his presidency, he still has a good chance of being re-elected. If Schultz does decide to do an independent run, it will definitely improve his chances.
Schultz doesn't appear to be backing down from his potential plans. He's been criticizing many of the Jew-left Commies who want to tax people 70 percent and do Medicare for all. He's also gone after Kamala Harris.
All of this is going to be very entertaining and I look forward to witnessing the bloodbath unfold.