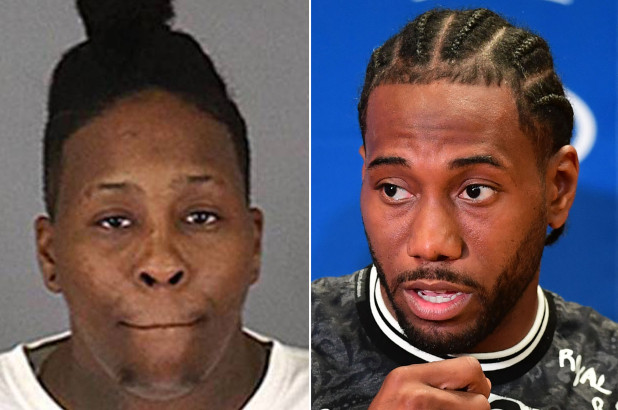 The sister of a high paid Negro NBA star player was just arrested in connection with a casino murder-robbery.
Just two months ago, the sports world watched as NBA star Kawhi Leonard signed a contract with the Los Angeles Clippers worth more than $100 million.

Now comes word that Leonard's older sister, Kimesha Monae Williams, 35, is being held without bail after being arrested in connection with a casino robbery last month that left an 84-year-old woman dead.

Leonard, 28, has not been accused of any crime, a report said.

Authorities say Williams and another woman, identified as Candace Tai Townsel, 39, followed the elderly victim into a restroom at Pechanga Resort Casino near Temecula, Calif., on Aug. 31.

The suspects allegedly cracked the woman's skull as they stole her purse, which contained $800 to $1,200, the Press-Enterprise of Riverside, Calif., reported. The victim, identified as Afaf Anis Assad, died four days later, the report said.

"Williams has a violent history and targeted a feeble elderly female and robbed her," an investigator wrote in a report, according to the newspaper.
What more proof do you need to see that blacks are violent savages? This woman had a brother who makes many millions of dollars in the NBA yet she chose to kill someone over $800. Could she not have asked her brother for some money instead of going to casino and committing a murder-robbery?
There was also the story about Thomas Biles the brother of the Negro Olympic gymnast Simon Biles who recently committed three murders.
It just shows that it doesn't matter how much you give these blacks. They remain the low IQ savages that they are. You can't change the biological realities of the situation.