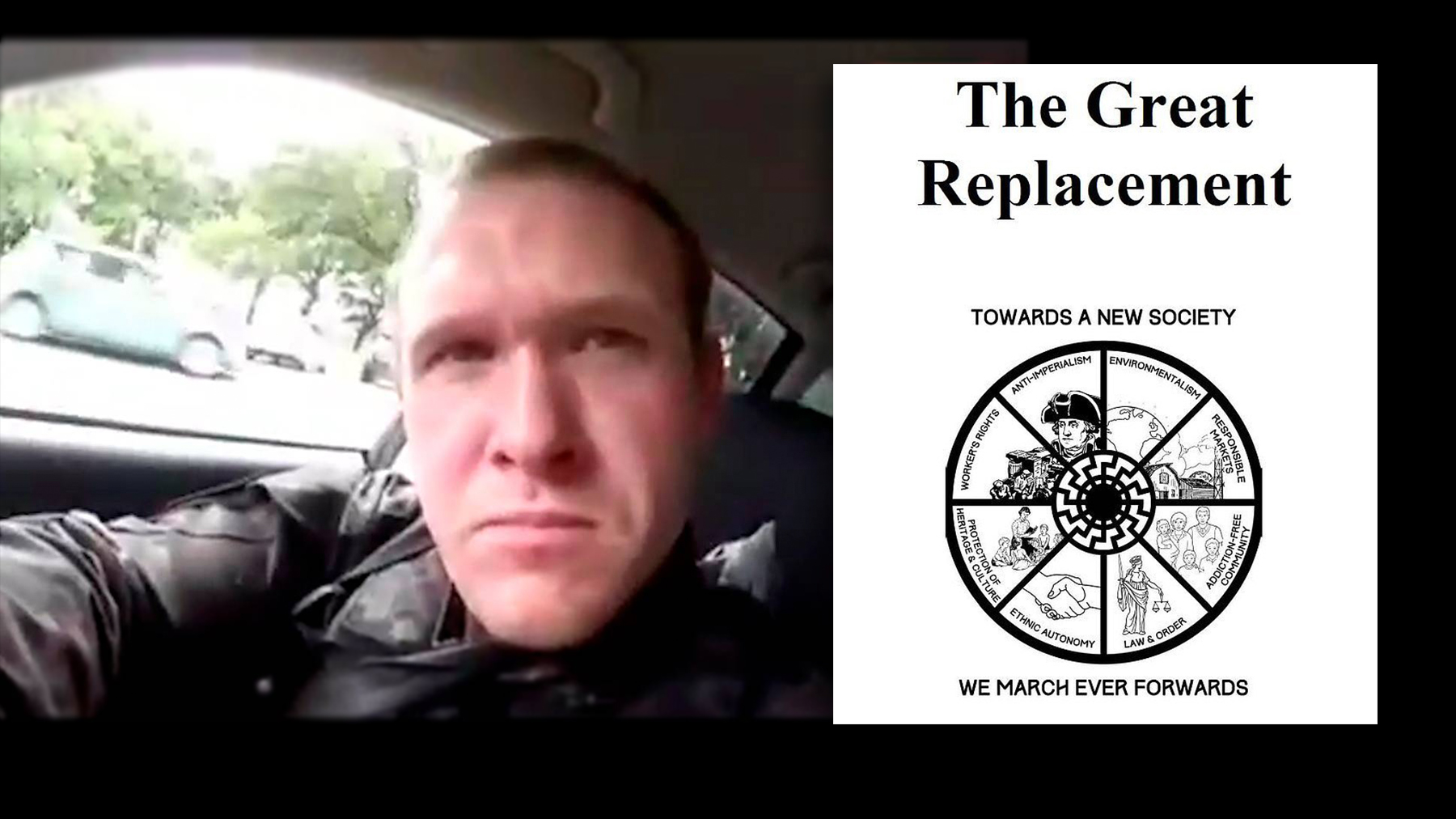 The Islamic Republic of New Zealand doesn't want people reading Brenton Tarrant's self defense manifesto. They have banned it and are telling their citizens to destroy any copies of it. This after they banned the GoPro footage of his self defense operation inside the Al Noor mosque. This level of censorship is completely insane and counterproductive if they don't want people actually reading it. This is only going to result in more people reading it.
New Zealand's government on Saturday banned a racist, angry manifesto written by the suspected gunman of two recent mosque shootings in Christchurch that killed 50 people, arguing that the 74-page document "promotes murder and terrorism."

New Zealand's Office of Film and Literature Classification issued a statement officially classifying the manifesto – titled "The Great Replacement" and authored by the alleged 28-year-old shooter – "objectionable" under the country's law.

"There is an important distinction to be made between 'hate speech', which may be rejected by many right-thinking people but which is legal to express, and this type of publication, which is deliberately constructed to inspire further murder and terrorism," New Zealand's Chief Censor David Shanks said in a statement.

"It crosses the line."

The alleged gunman, a self-described white supremacist, is accused of fatally shooting 50 people on March 15 in a rampage in two mosques that he live video-recorded on a helmet he wore. He linked the manifesto on his Twitter account and mailed a copy to the office of New Zealand Prime Minister Jacinda Ardern.

The country's government banned the reported gunman's 17-minute video earlier in the week as well as semi-automatic rifles.

…

Under the New Zealand law, it is considered an offense to "posses or distribute" objectionable materials such as the manifesto. People who have downloaded the document, or printed it out, should "destroy any copies," officials said.

"New Zealanders can all play a part in denying those who exhort hatred, killing and terror. If you have a copy of this publication, delete or destroy it," Shanks said. "If you see it, report it. Do not support the murderous objectives of its author by republishing or distributing it."
Long story short, the Islamic Republic of New Zealand has sided with Moslems at a mosque who operated an Al-Qaeda recruitment center. They have sided with Islamic terrorists over their own race. Leftists are accelerating political conflict just as Tarrant wanted.
I've also written a more lengthy article about this story over at the Daily Stormer.