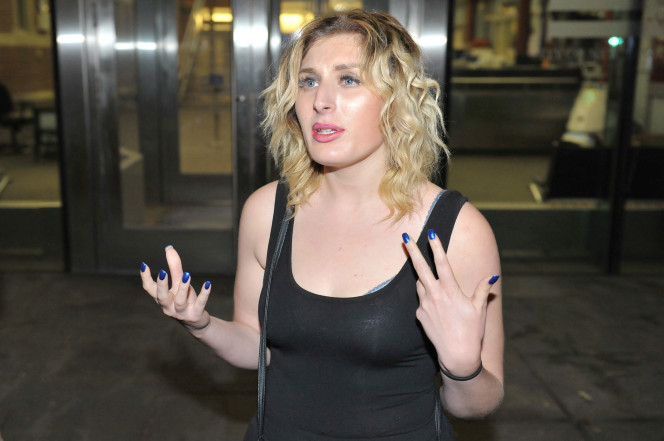 I get PTSD each time I look at photos of this Laura Loomer Jewess. And those tits! lol
The sadistic kike Laura Loomer has posted a tweet exposing the Jewish control of the media. There is some debate about Rupert Murdoch being a Jew, but if this Jewess says he is a Jew than we'll just run with it. At the very least he's a Zionist who has supported all sorts of Jewish causes.
JEWISH Owners/ CEOs of Top Media companies:

FOX News: Rupert Murdoch
CNN: Jeff Zucker
NBC: Brian Roberts
CBS: Murray Rothstein
ABC: Robert Iger
NY Times: Arthur Sulzberger Jr
Facebook: Mark Zuckerberg
HBO: Richard Plepler

Do you need me to name any more #Jews for you Tariq? https://t.co/lkhAMTD7MJ

— Laura Loomer (@LauraLoomer) December 28, 2017
But considering Loomer's track record, it is safe to assume that this is part of some type of diabolical kike plot. After all, this is the same Jewess who lied about her tire being slashed. If she speaks truth, it is likely designed to further a larger goal that she has.
But why else would a Jewess like herself willingly expose the Jewish control of the media? Is she trying to make us believe that she's a good self-hating Jew? Is she trying to attract a Nazi to rape?
Nice try Laura. Even though we appreciate you exposing the filthy kikes who control the media, you will never be accepted in our circles. You are a racial enemy who has a track record of spreading lies and deception for thousands of years. You should just crawl back into the hole you came from.