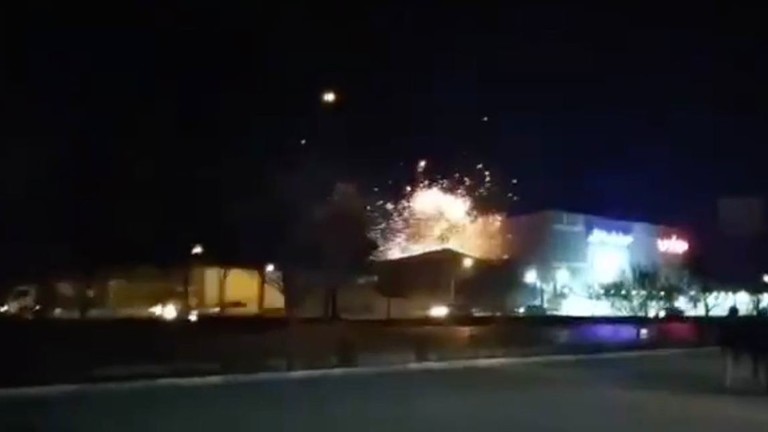 Looks like the Jews just did a bunch of drone strikes on the Iranians.
JUST IN – Israel carried out a clandestine drone strike targeting a defense compound in Iran, as the U.S. and Israel look for new ways to contain Tehran's nuclear and military ambitions, according to U.S. officials – WSJ

— Insider Paper (@TheInsiderPaper) January 29, 2023
#BREAKING Several Isfahan citizens told @IranIntl they have heard at least "three or four explosions".
Meanwhile, Telegram channels affiliated to IRGC are sharing this video with the caption "the moment a drone hits the Iranian Defense Ministry's ammunition facility in Isfahan". pic.twitter.com/tb9tHJOCKq

— Iran International English (@IranIntl_En) January 28, 2023
⚡️Reportadly drone attack on a munitions plant in Isfahani, Iran.

US and Zionist regimes at work. pic.twitter.com/e7ZgZkMEyN

— War Monitor (@WarMonitors) January 28, 2023
BREAKING: Multiple drone strike targets factories in Iran. Reports that the drones came from an Israeli airbase in Azerbaijan.

Do not doubt, this will escalate, and Russia will have to side with iran in a war against Israel. pic.twitter.com/p0iA5gnStB

— Syrian Girl 🇸🇾🎗 (@Partisangirl) January 28, 2023
It is not known exactly how much damage was done. The Jews are claiming the attacks were a great success while the Iranians are saying the damage wasn't that significant.
I'd obviously take the word of the Iranians over the Jews. That's because the Jews have a track record of lying about pretty much everything. They are the most dishonest and evil race of scum on the planet. The Iranians should strike Tel Aviv for this.